To import your users into your platform go to Admin > Users and click on the Import Users icon.

Select your file (excel or csv) and then click on the Initiate Import button and choose between "Add all as New" or "Update Records".

Once imported this will take you to the Map Field screen. Please select the appropriate headings (First Name, Last Name, Email, Division) from the drop downs.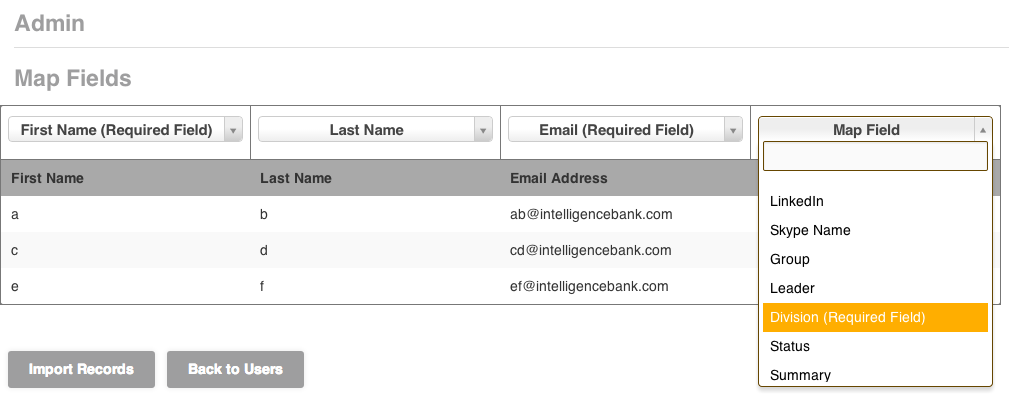 Once selected click on the Import Records button and the users will be added to your platform.