To add a new calendar, click on Calendar from the top navigation menu. Once the calendar modules load, click on the Add Calendar icon on the right hand side.
You will be prompted to enter in a name for the Calendar and select a colour to distinguish it from other calendars you may have. 

You can select which Group(s) you wish to give access to and select a calendar view. The default view is all Calendars & events at once, but you can click on a single calendar to view the events associated with a single Calendar.
DEFAULT CALENDAR VIEW: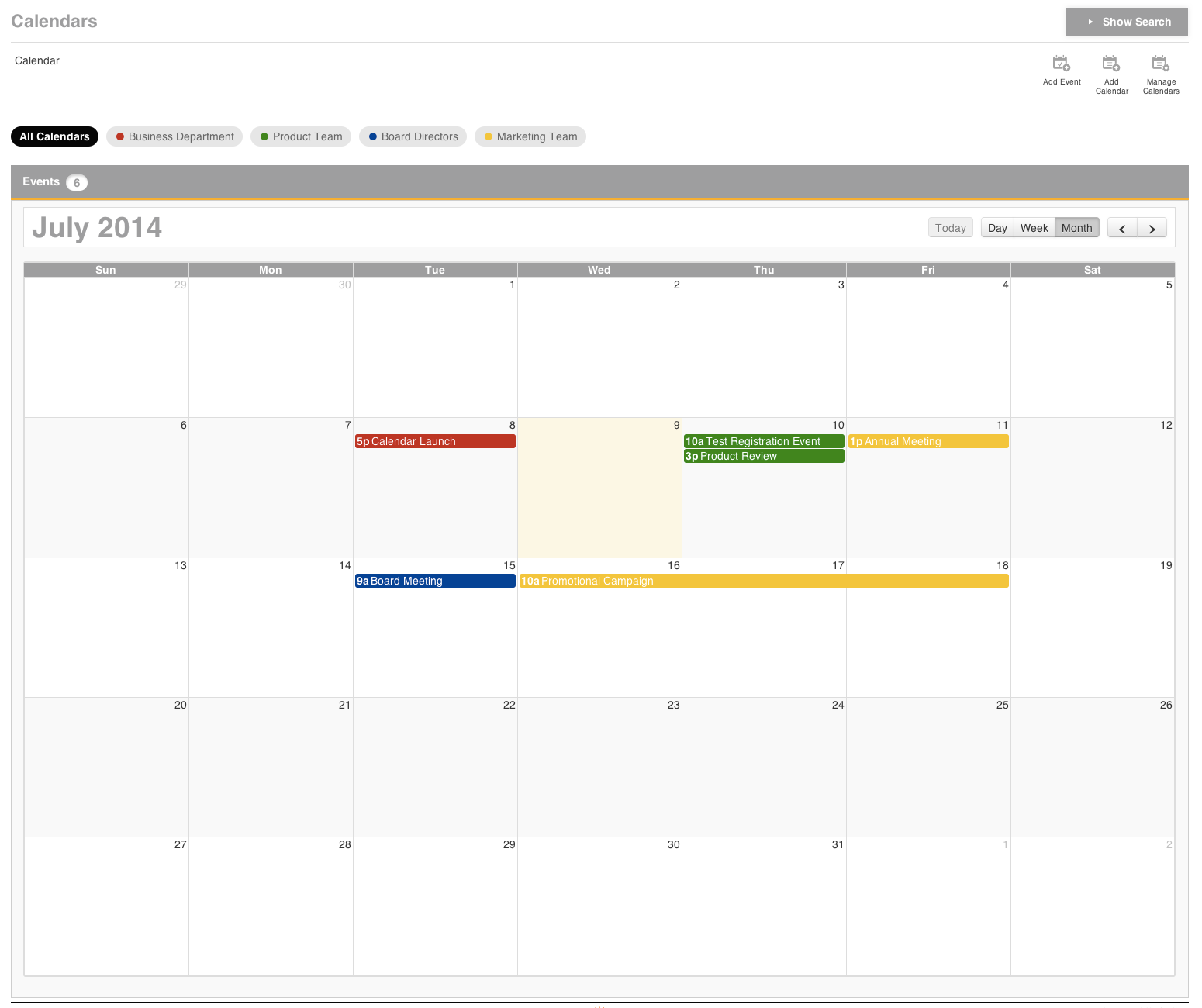 SINGLE CALENDAR VIEW: