To view an existing Calendar event, click on the desired event. This will load the information for the event.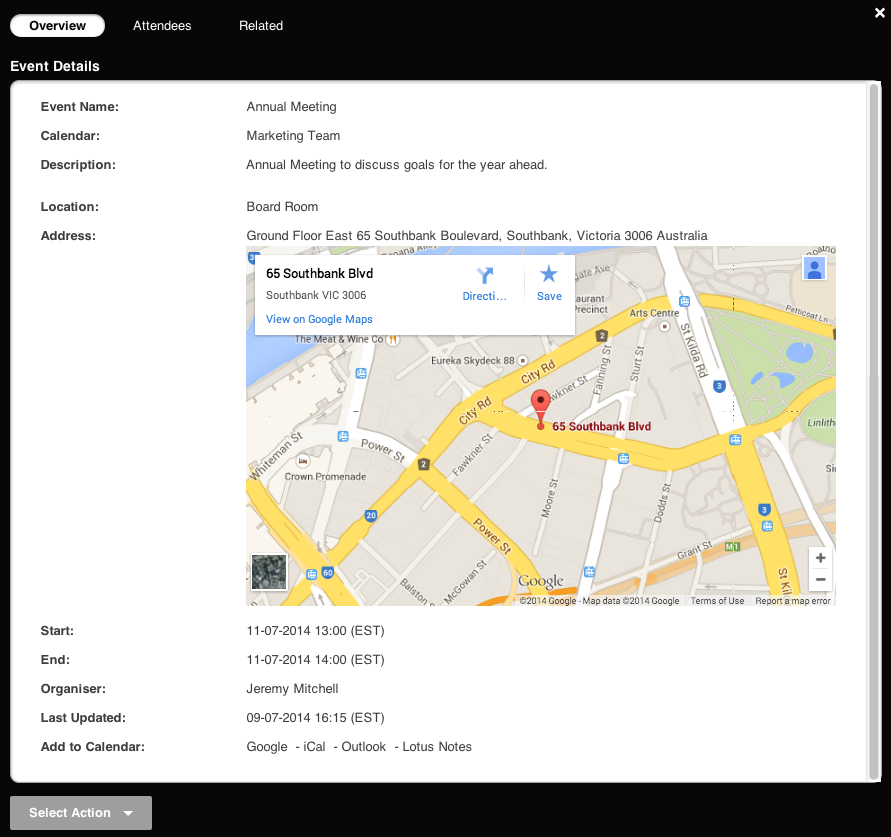 If you click on the Select Action button, you will also have the ability to cancel the event or send a reminder.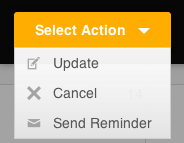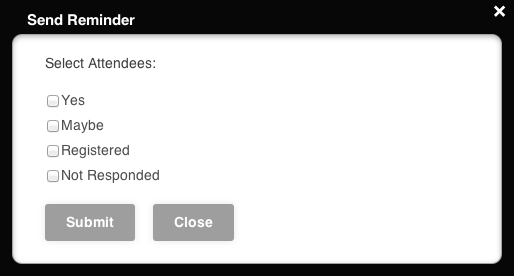 To view the event attendees, click on Attendees.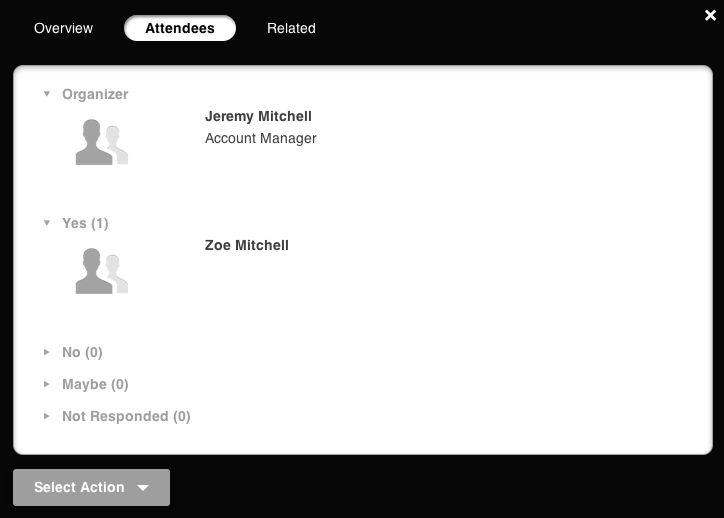 You can relate this event to a resource, database or news post within your platform. To learn more about relating platform items, click HERE.