If you would like your users to be able to create annotations on images and/or PDFs when submitting a record or form, you first need to enable the feature when setting up or editing your Database Form.
To learn about creating forms click HERE.
When creating or editing a form you need to select the upload feature. Once the upload field has been highlighted then select "image" and also "Enable Annotations".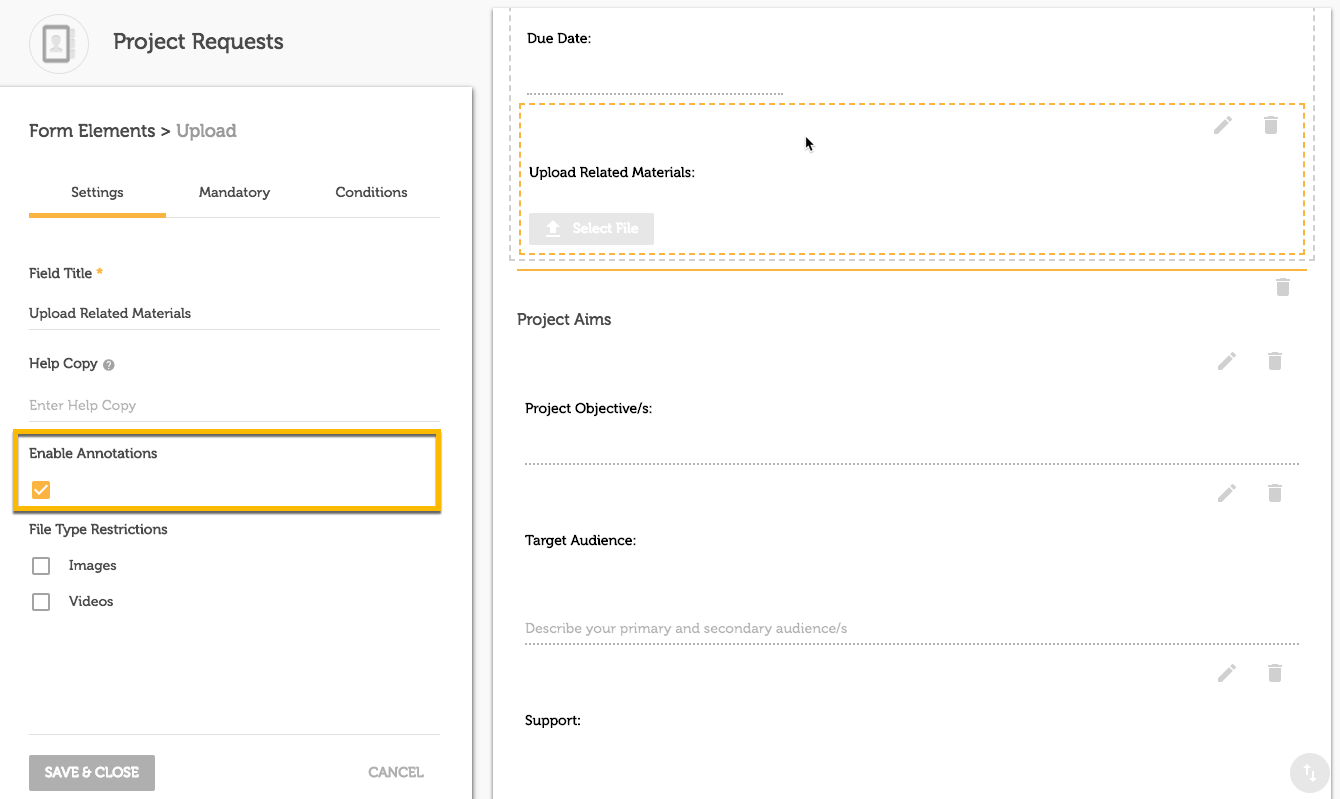 Then click "Save & Close"
Once the user has Uploaded a File and saved or submitted the record, they will be able to Add or View annotations when they're Editing or Viewing the Record. To do so, click the annotations icon as indicated below.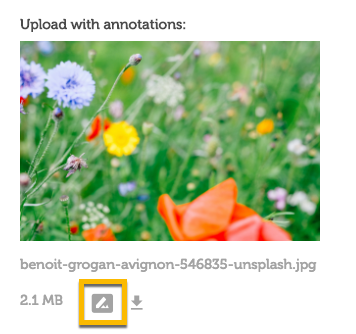 When you click on this it will launch our reader where you can make the annotations, you need to save the annotation as well as "sync" for the changes to be pushed through.

To read more about the Databases module, click here.