To create a Survey click on the survey module in the top navigation toolbar. Then click on the "Add Survey" icon. 
Fill in the required information and name your survey, then click the "Save & Next" button.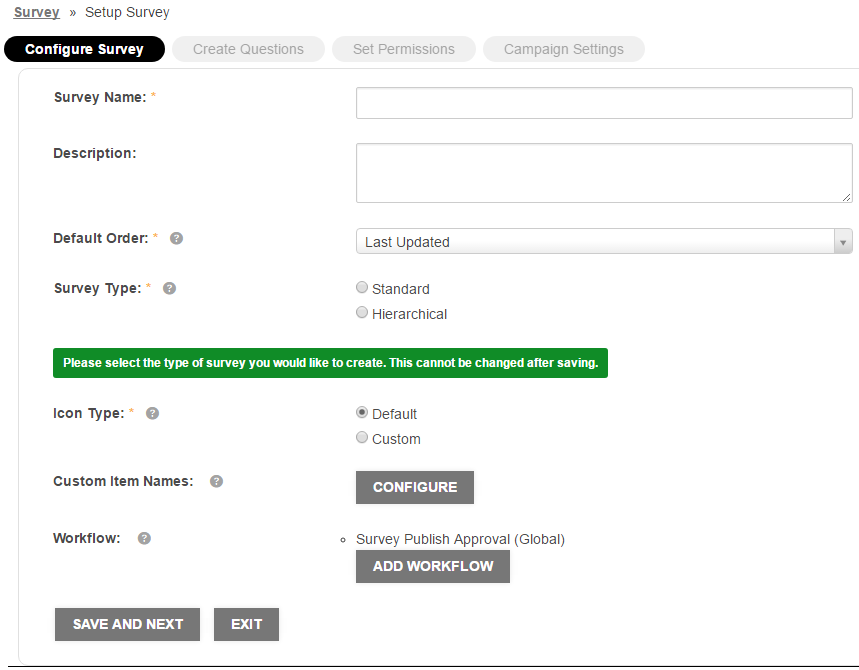 The next screen is where you add your survey questions. Add a section to begin, then add the desired fields.

The "Grid" Functionality allows you to group questions and select the type of answer. 

Ensure you select the Fields Layout before saving by clicking the "Form Settings" on the left, this will determine how the fields display. You have the choice of vertical or horizontal.
Click "Close" once you have entered your information.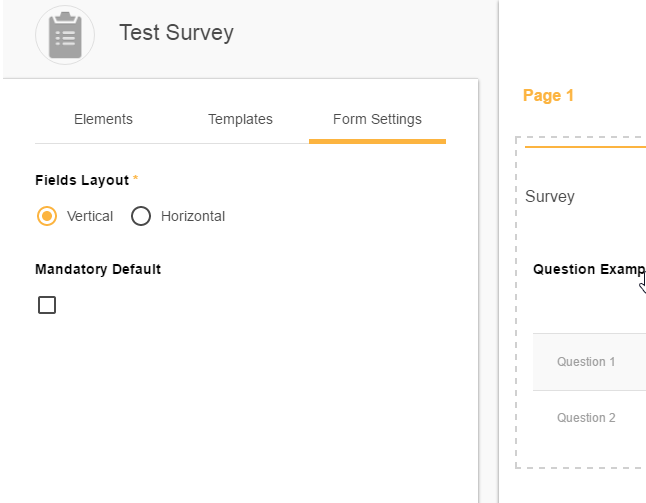 once you have finished adding fields, clicking the  "Save & Next" button will take you to permissions. Here you can set permissions on who can take the survey, who can review the responses as well as access rules for individual responses.

Click "Save & Next" on the permissions page to go to the last step. "Campaign Settings" is where you can choose start/end dates for the survey, users and groups, campaign name and customize the invitation email.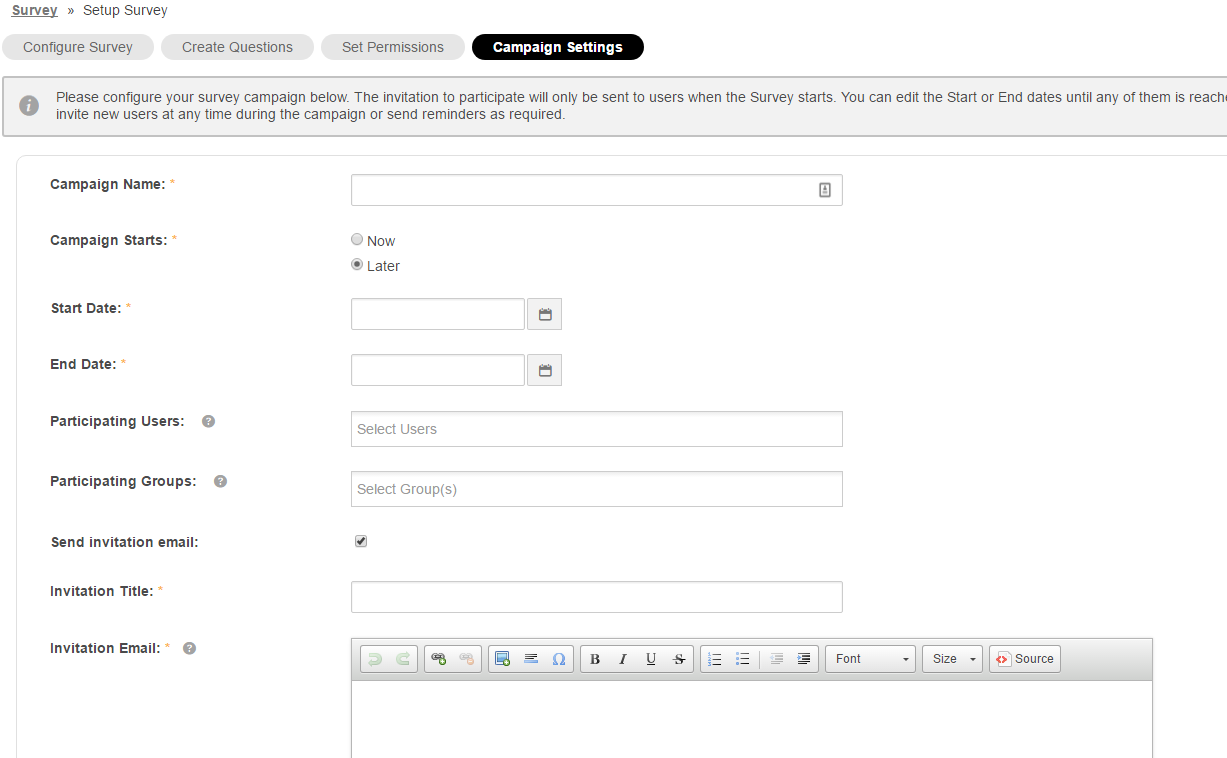 When completed click "Save", this will take you back to the Surveys Page where you will see the survey you have created.

"Manage Survey" allows you to make changes to the form questions.
"Update Campaign" will allow you to update any of the information on the invite page such as the recipients as well as start and end times.
The drop down arrow will give you the option to export the survey.

Related:

How to Create A Survey