When using the comments feature, each comment made against a file or database record will be recorded as a number in the comments icon. This way you can easily see how many comments have been made against each item.
In Resources, if Comments is enabled on the folder (which you can apply in the Folder settings) the comments icon will appear by default on your List View.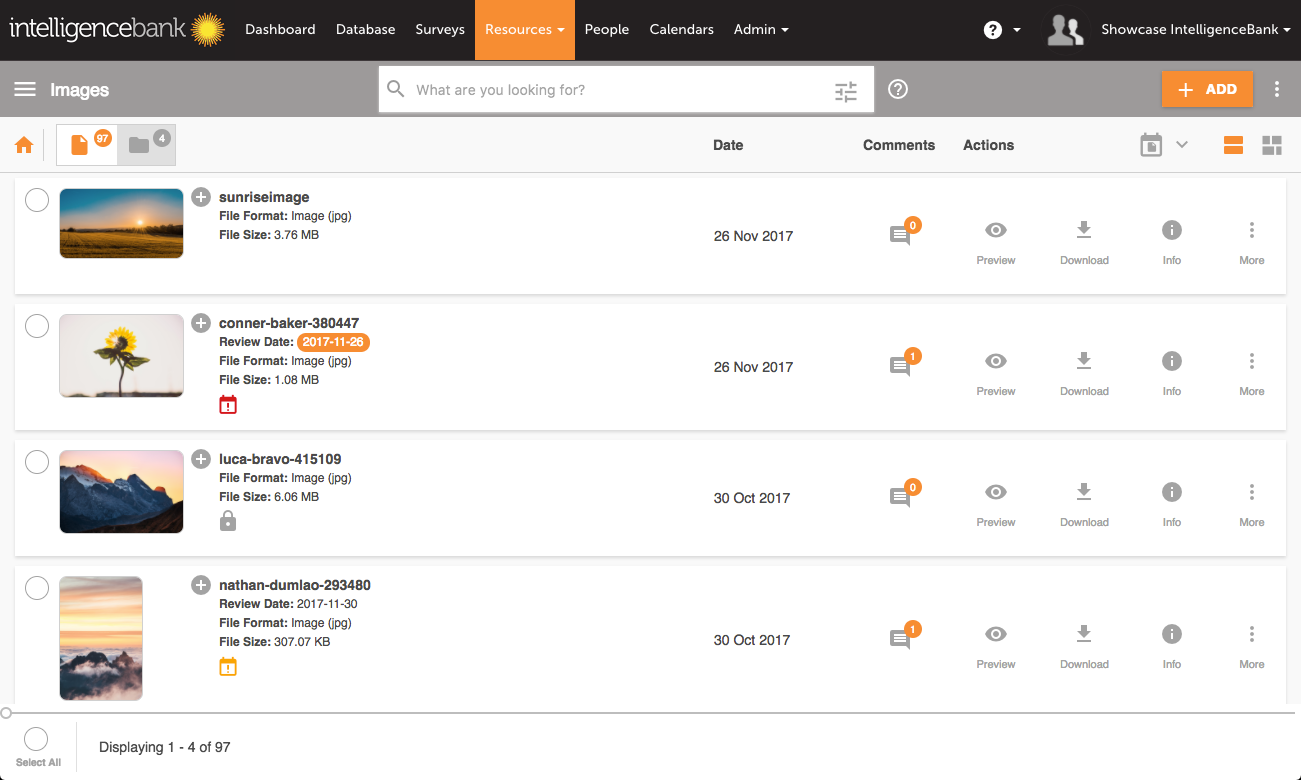 If there is a comment on a resource, you will see the comments icon as an indicator when you're on the Mosaic resources view. In this instance there will also be a count of the number of comments on the List View.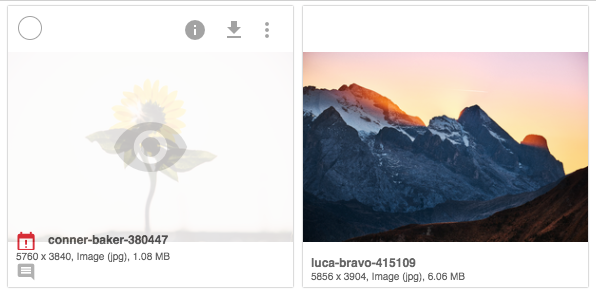 Users can easily add a comment or view current comments, by clicking on any comments icon, or in the resource's action dropdown menu.