You can run a report to view all the review dates of all your content within your platform.
To do this go to Admin>Stats and then select resources in the "tool" dropdown, then add the column fields. Be sure to include name and review date.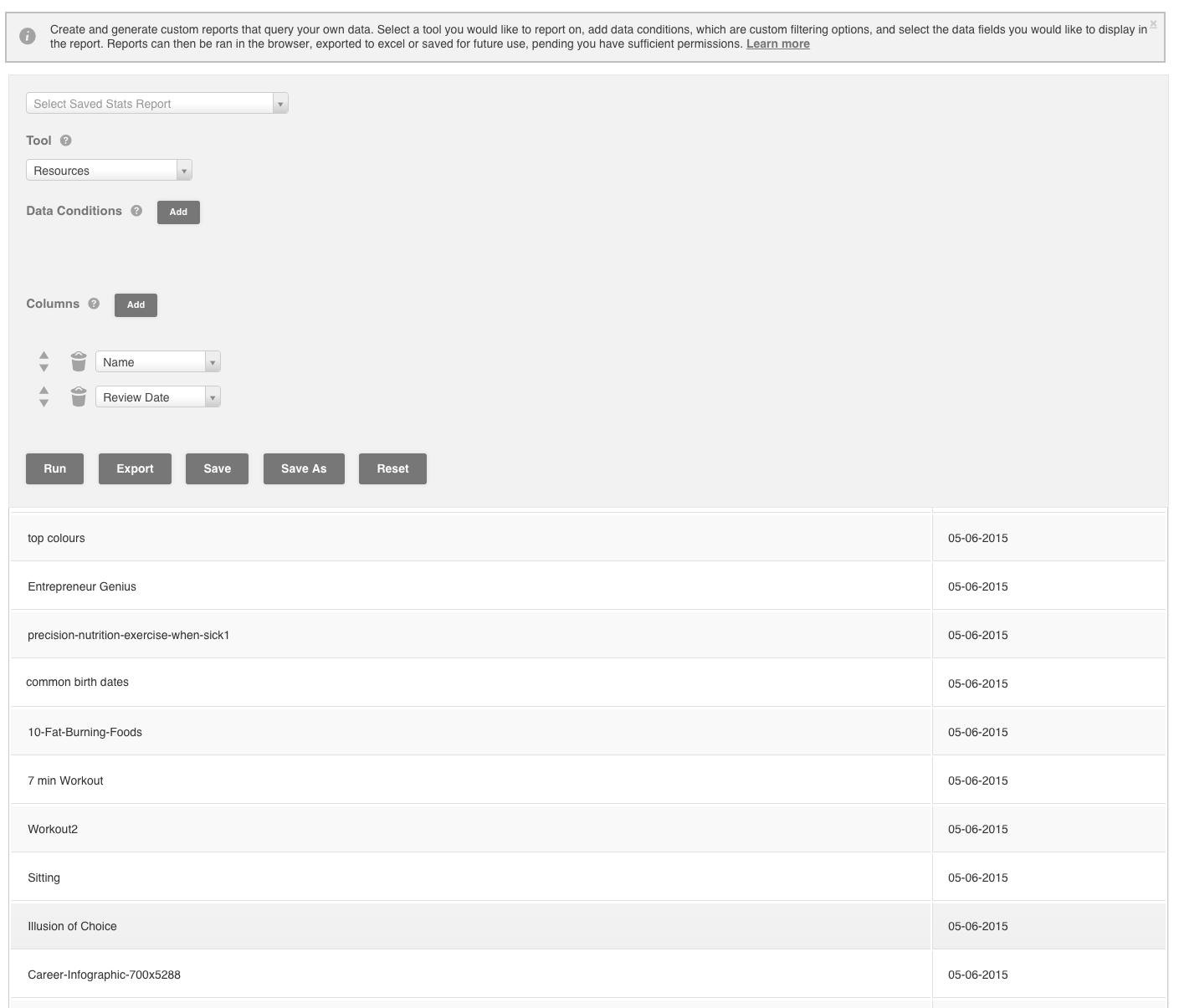 All reports can be saved for future use, to save a report click on the "save" button, then named your report and click "submit"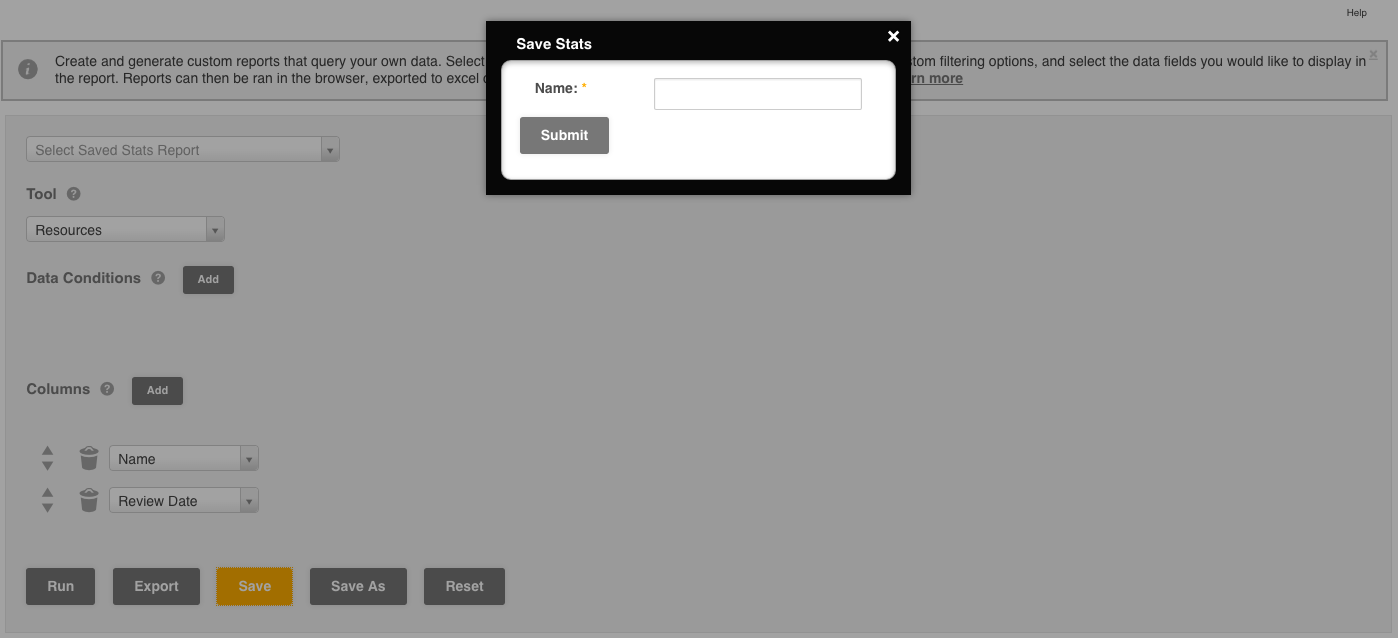 Once saved your report will then appear in the "Select Saved Stats Report" dropdown.