Database Filters allow you to quickly and easily Filter your Records. You can choose which records you need to view by default, filtering by values from within the form.
Filtering Options Side Panel
Your Filtering Options Side Panel can be opened via the Filters icon in the Search bar. This is available for both Global Records and Records within a Database, though you will only have Author and Date specific fields available at a Global level.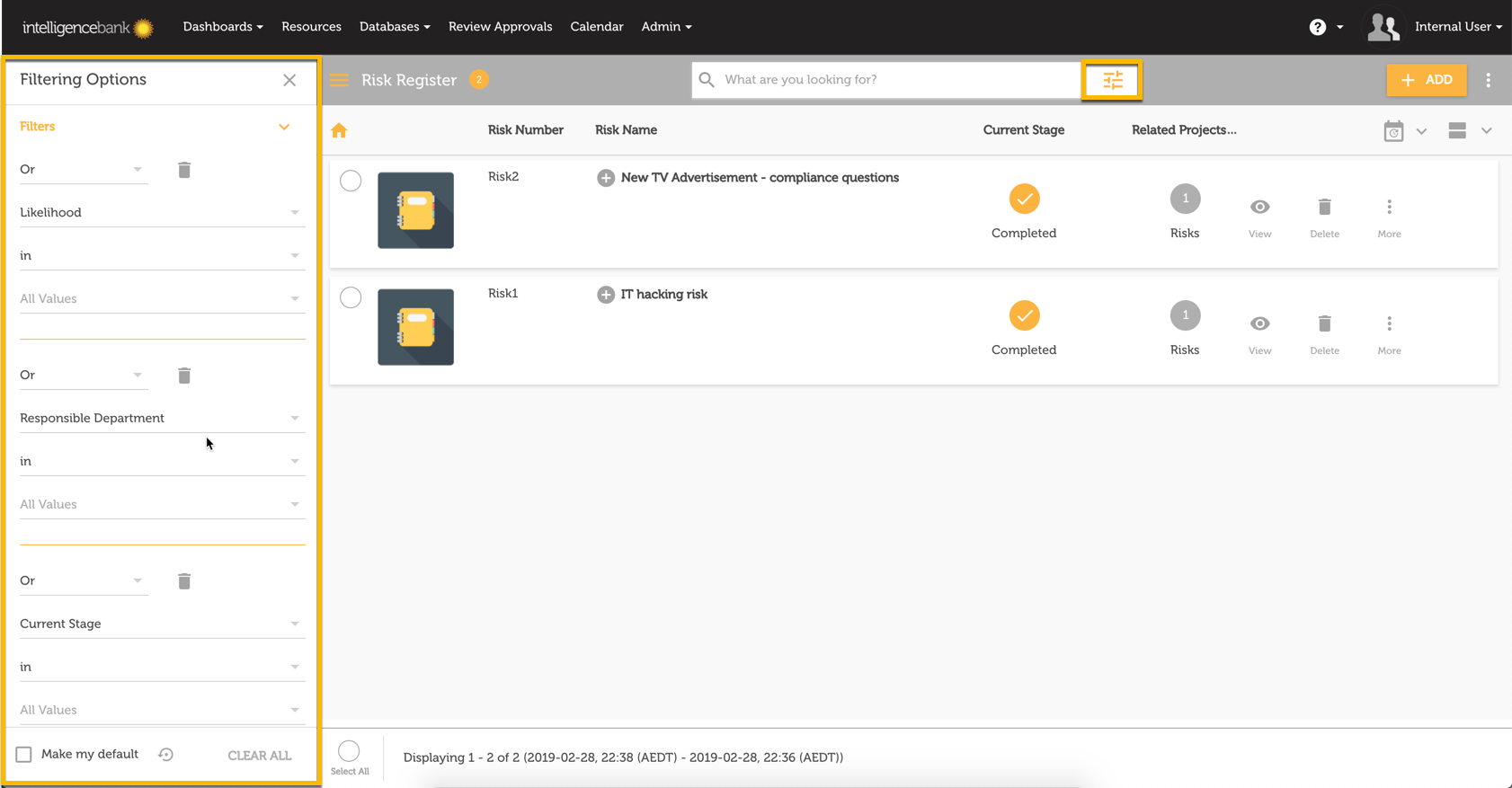 Adding a Filter
To add Filters, use the dropdown menu's to select the Fields and relevant values that you wish to group your records by. As you add Filters, the results will immediately appear on the right side of the screen.
To remove a filter, simply click the Delete icon (the bin) and confirm the action. To remove all your current Filters, click the Clear All button that appears at the bottom of the page. The small reset icon next to Make my default, will revert your Filters back to the Default Filter option.
You can view a demonstration of this process below.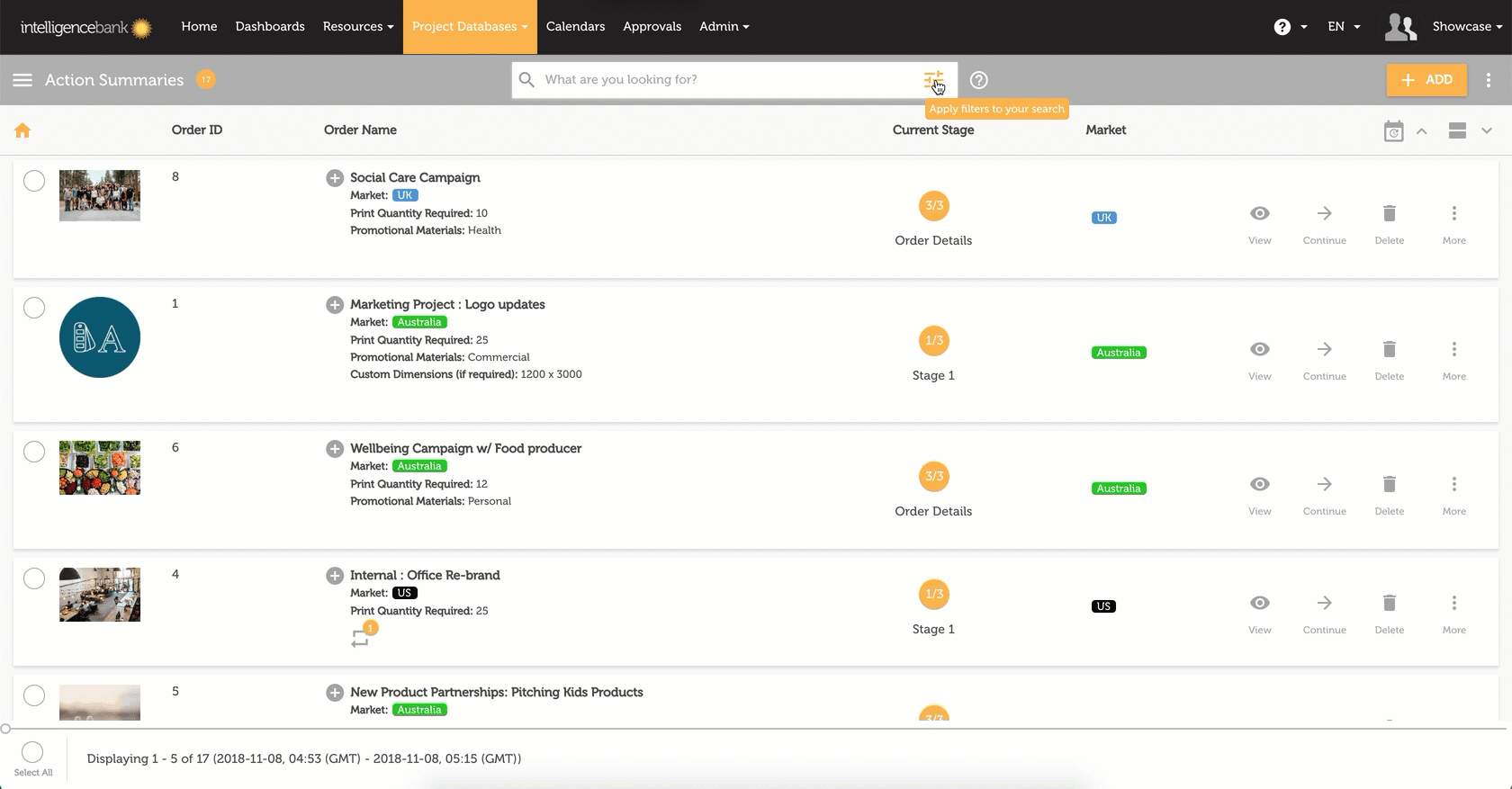 Default Filters
When you enter your Database and open the Filter panel, the default filters will be any select or lookup field from within the form. Staged databases also have the option to filter by Staged.
Each user can also create a Default Filter. Once saved, the custom filters selected will be applied by default whenever you open the Database.
To save a new Default, simply add all Filters, then click the Make my default checkbox at the bottom left of the side panel.
You can still change your Filters at any time, removing or adding values or fields as required, but can always go back to the Default view by clicking the Reset option.
Other Filters
When enabled, you can also filter by the approval status of files within records.
To read more about this option, click here
----------
You can read more about your Databases module here.
Please note that the 'Database' and 'Records' terminology referenced above may appear differently in your platform as these are customisable terms.
If you have any further questions please contact your Customer Success Manager.