Permissions
Users with Preview permissions on a folder containing a Template will be able to preview it, but cannot edit the template settings nor create a new job from it. 
Only users with a minimum level of Access permissions (or higher) on the folder where the templates are located can create new jobs or edit existing ones, and then download the updated version. These users cannot however edit the template settings on the platform.
Publish and Admin level users on the other hand can create/edit jobs from Templates, as well as editing the settings behind that Template.
These settings include the ability to limit Access level users to only uploading replacement images from their IntelligenceBank platform (as opposed to via their own Desktop). For more on these settings click here or here. 


Download Approval Workflow

Once given access, a member of your team can edit a locked down InDesign template to only edit what you deem appropriate.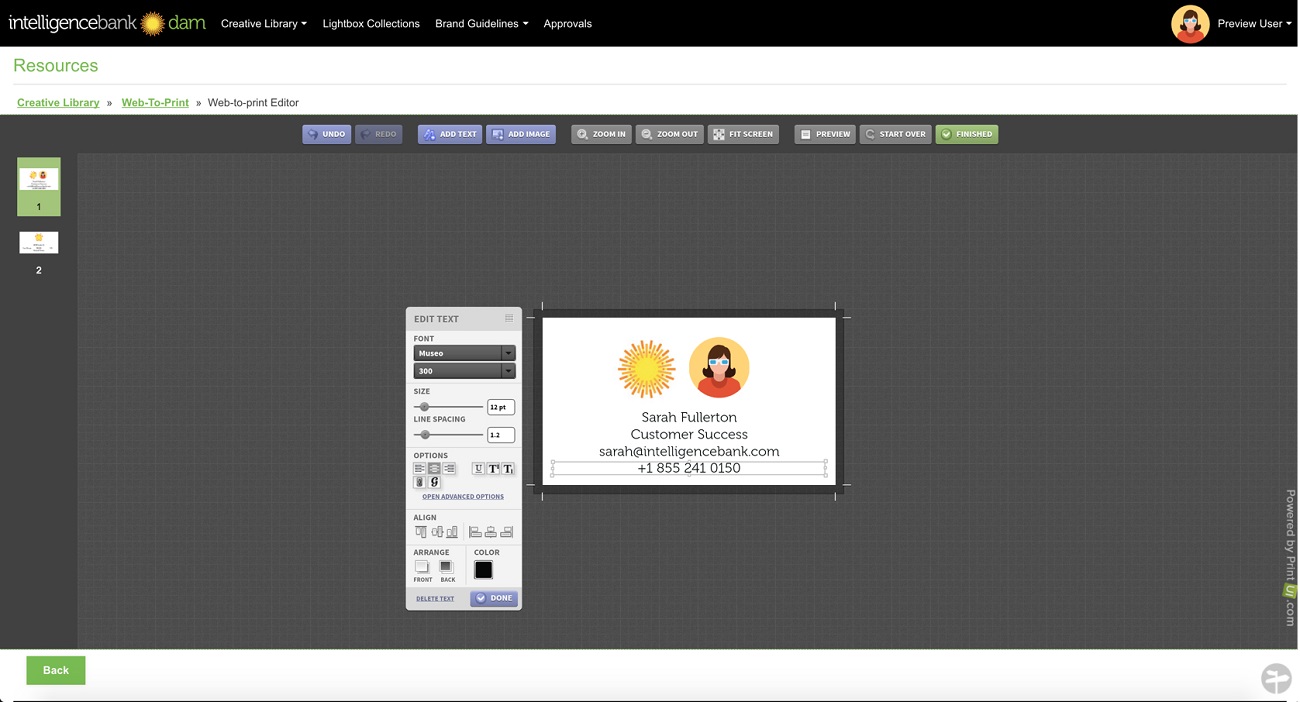 Then click Folder Settings on the folder where the template resides. 
Click Add Workflow and select the applicable workflow name, and then Save.

Now with a workflow enabled, users with 'Preview' access to this folder will need to request final approval. 

When you receive the approval request, you can compare their version to the original and either approve or decline it. There will be a link in the request email that leads you to your Approvals area. 


Once there, find the request from the list and click View from the drop down menu to the right of the item to review the request copy against the original template. 
You can also click on the Web-to-Print Editor option to make further changes to your user's updates.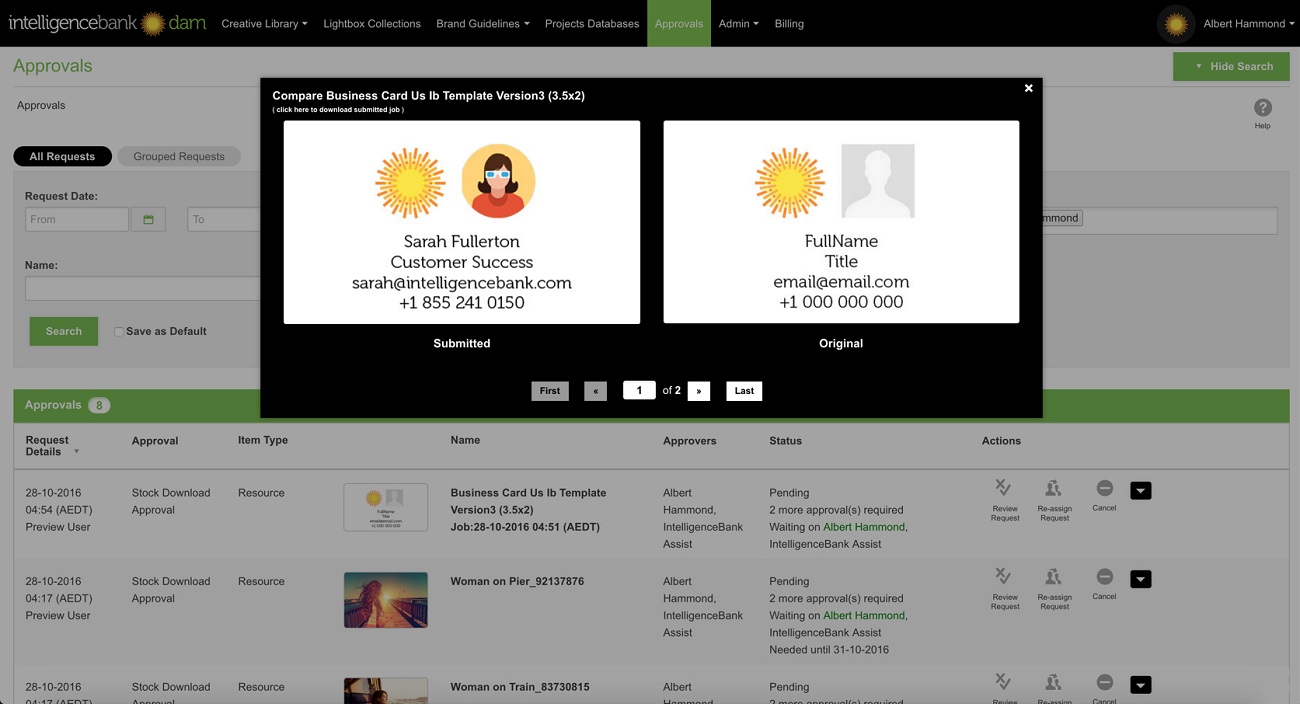 From here you can decide on whether to approve or decline this request.
Note that if the user re-edits or request download approval on a job that is pending approval, the previous approval request will be cancelled.
Next: 
Related: