To add images from your Resources library into a Custom Page, select the HTMP Editor option. 
In the Page Code Editor that will open on the right-hand side of your screen, click on Assets.
This will open a navigation tree for you to find the relevant Resources you wish to insert.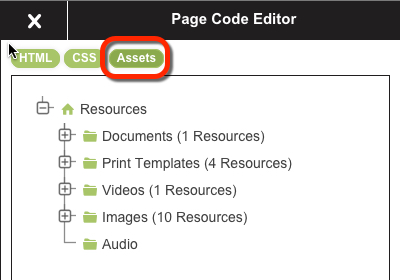 Your images will show as a small thumbnail to help you quickly identify the one/s you need.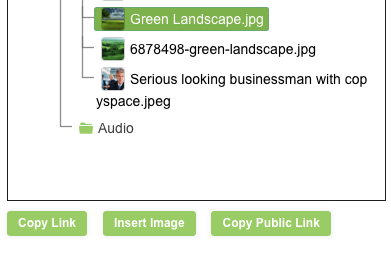 Click onto the image you need, and options to Copy Link, Insert Image or Copy Public Link will appear down the bottom of the side-panel.
Click the one you require.


Related: