To Download an Agenda as a PDF, click the downward arrow next to the Agenda, then select the Download PDF option.

The PDF should automatically generate, or may be listed under your computer's 'Download' folder.
You can then open the Agenda, which will have populated with your platform header, and include the list of all agenda items, and print if desired.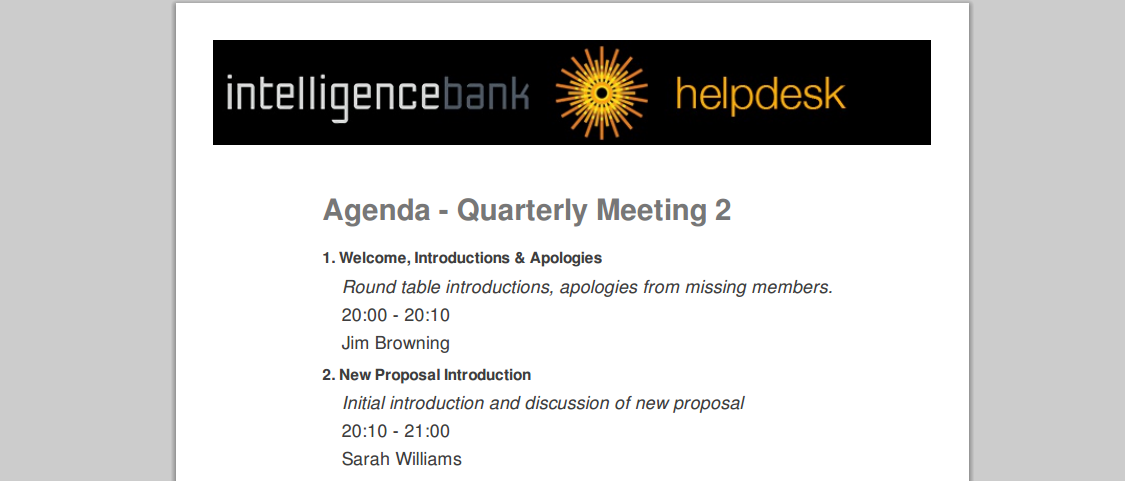 Related: