*NOTE: The below steps are a general guide to allowing non-admin users the ability to add new users to a group themselves. This does not take into account individual platform Groups or Permissions set up and thus may not apply in all cases.
To allow non-Admin users the ability to add new users into their group themselves, please follow the below steps, you will be creating or editing an existing group's permission, this group will then be allowed to add additional users.
In your platform Create a group or Edit an existing one.
Access the group's permission Page
Enable Access on the Admin Module.
Expand the Admin Module to view the different admin components.
Click Access on groups, then set permissions for this component

To create and add a user to a group, the group creating that user will need at least Assign permission under Details on that group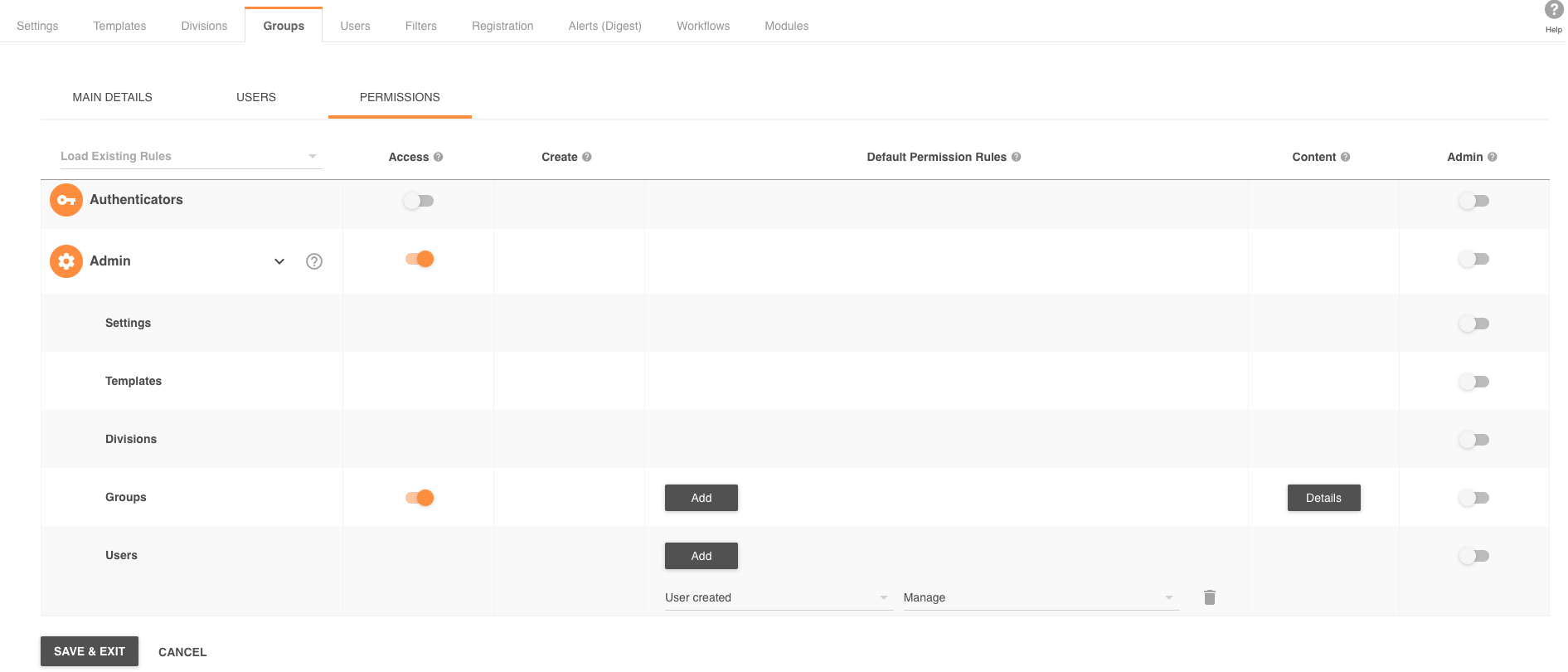 After setting permissions it is recommended that you
Emulate
a user in the group that you have altered, this will ensure that the group is properly set up and your users can correctly add users into other groups.