In addition to editing individual resources, you can also Bulk Edit Resources within a single folder.
To bulk edit resources, click into the desired folder and select all the Resources you wish to edit. On the Resources List View this will be done via the small select circle that appears to the left of each Resource. On the Mosaic View, hover over an image to view the same circle and make your selection. Alternatively, you can use the Select All shortcut at the bottom left of your Resources view to automatically select all the items in the folder. 
Then, in your Bulk Actions menu that has appeared at the bottom of your page, select the Edit option from the dropdown menu.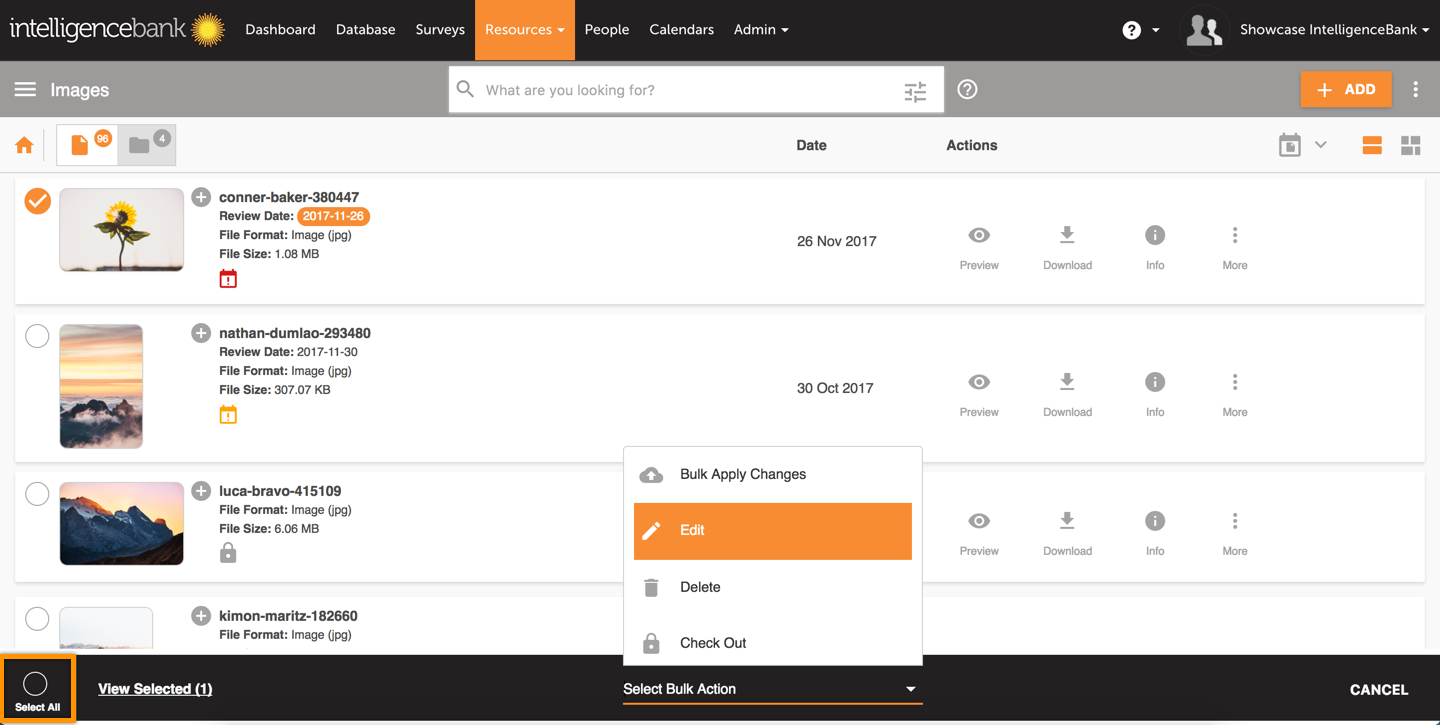 A new window will open where you can go through the files one by one and update their associated information including Name, Resource Date, Keywords, Description, and Filters. 
Click Save and next to move onto the next file to update.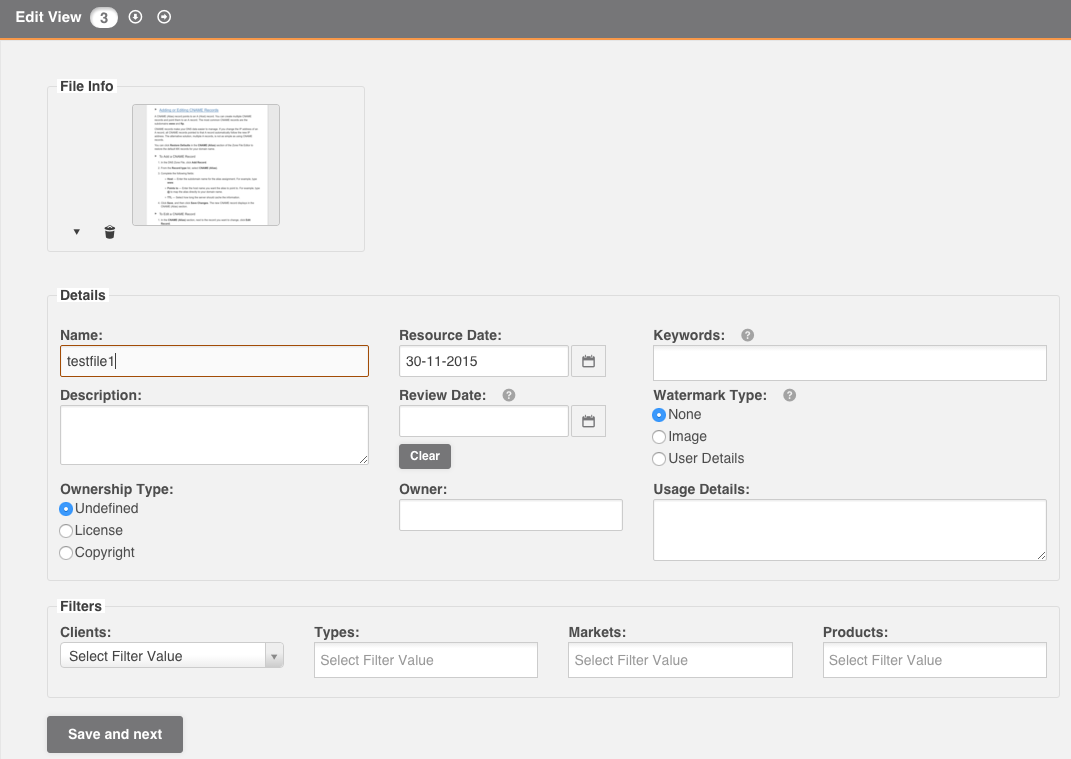 If you need to make bulk updates where all the information will be the same across a number of files, click here to learn how to Bulk Apply Changes. 

Related: