To apply Filters on specific folders, go to Admin > Filters. Select the Filter you wish to restrict, or create a new one (Add Filter Group).
If the Resources option is selected for the filter to be enabled against, the Restrict button will appear.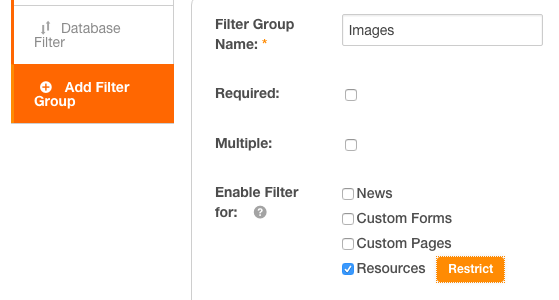 Click the Restrict button to open a new side-bar on the right of the screen named Restrict Filters.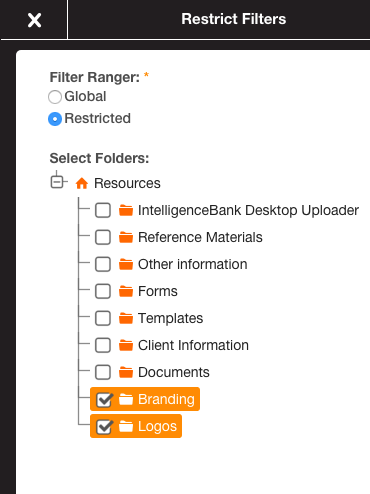 Select Restricted from the options, and then click on which folders you wish to enable this filter against.
Close the side-bar, finish updating other information, such as Filter Values, and then click Save.
Once in place, this Filter will not appear on any folder (and sub-folders) other than what was selected - both in Folder view and when adding or editing resources - except for the main Resources folder area which will, however, still show ALL filters.
If files within folders that the Restricted Filter has not been applied to were already tagged with filters prior to this change, these will still appear when filtering with these values.
*Note that only admin users have the ability to restrict filters. 

Related:

Creating a New Filter Group