Use the Custom URL feature to either add links to your Navigation Menu to any webpage, or to add specific links to anywhere within your IntelligenceBank also.  
To add in Custom URLs to your Navigation Menu you must be an Admin user.
> Click on Admin and then Templates 

> Next to the Navigation Bar option click the Add+ option on any Menu level you wish to add a Custom URL to.

> Select Custom URL out of the Type options
> Add a Title. This will be what appears on your navigation menu that end users will see.
> Select if you want the link to Open in new tab. 
(This is recommended for any link that takes your users outside your IntelligenceBank platform) 
> Add in the URL you wish to redirect your users to when they click this new menu item, and Save.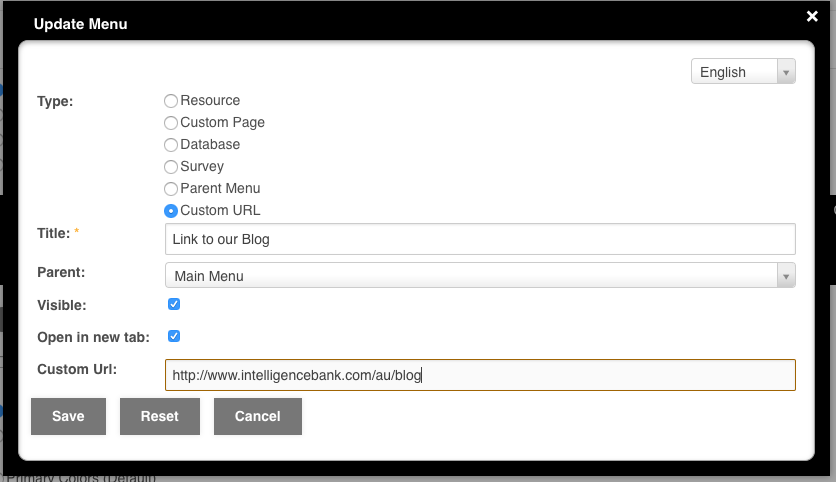 To direct users to a specific page or area within your platform that is not available via the Type options, simply open the target page, copy the full URL, and enter it in the Custom URL field in the above set-up.
Note for this option that permissions apply to any Internal links - so users who do not have permissions to the internal area you are linking to will be denied access. 


When complete you new Custom URL will appear on the Navigation Menu in the designated menu level.

To move this menu option around, read on here. 


Related:
How to Add Navigation Menu Items
Multi-Level Navigation Options