When the Filtering Options Side Panel is option, select Image in the File Format section. This will automatically open additional filtering options for Images.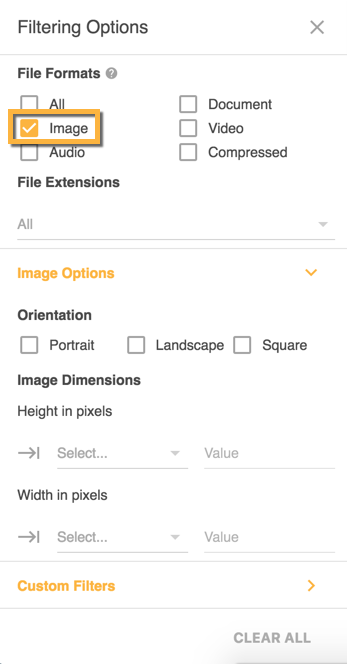 Search by Image Orientation
You can choose to filter images based on their Orientation. The options available include:
- Portrait
- Landscape
- Square

You can select one or multiple options of the above selection. 

Search by Image Dimensions
This option allows you to enter either the Height or Width of the image in pixels. 
Click Select to choose the type of range you want to apply. You can enter an exact value, or click the arrow icon to input a range of values, using options like greater or less than. Enter a number as your value to see matching resources appear immediately on the right side of the page.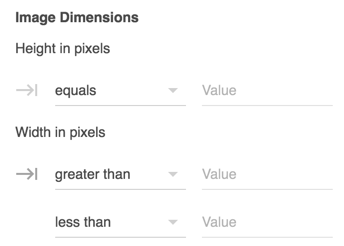 To find out more about other Filtering Options, please click here.