To Download an Agenda as a DOCX (Word document), click the Actions dropdown arrow next to the Agenda, then select the Download Agenda option.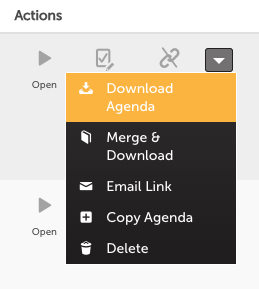 You will then see a popup, enabling you to choose between either a PDF or a DOCX (Word) version of the Agenda. 

Once you've made your selection, a download will automatically begin and will appear either in your Browser, or in your computer's 'Download' Folder. 
The Word download of the Agenda allows you to quickly add in notes or Minutes directly onto the Agenda list itself. View an example of what this will look like below.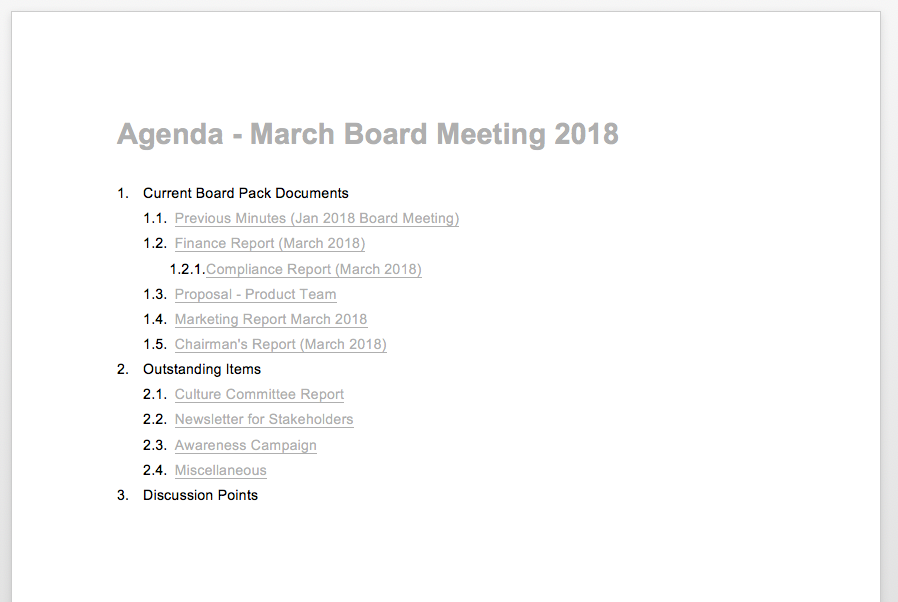 To see how you can Download an Agenda as a PDF click here. If you have any more questions on this feature, please contact your Customer Success Manager.