Annotations on Resources can automatically be deleted using the Review Date feature.
To utilise this feature, a review date should be added to each resource, which can be done either on upload or by editing the file. Once this review date is reached, any annotations on the file will then be deleted automatically.
Admin Setup
This feature must first be enabled in your Admin settings, in the Resources - Review Date Section. Simply click the checkbox next to Enable Review Date. The options that appear below allow you to set default options which will appear on each folder:
Set a Mandatory Review Date (which will apply to all new or Edited files),
Prompt Alerts to be sent to specific Users or Groups once the date is reached
Enable the Delete All Annotations option
You can read more about other Review Date actions here.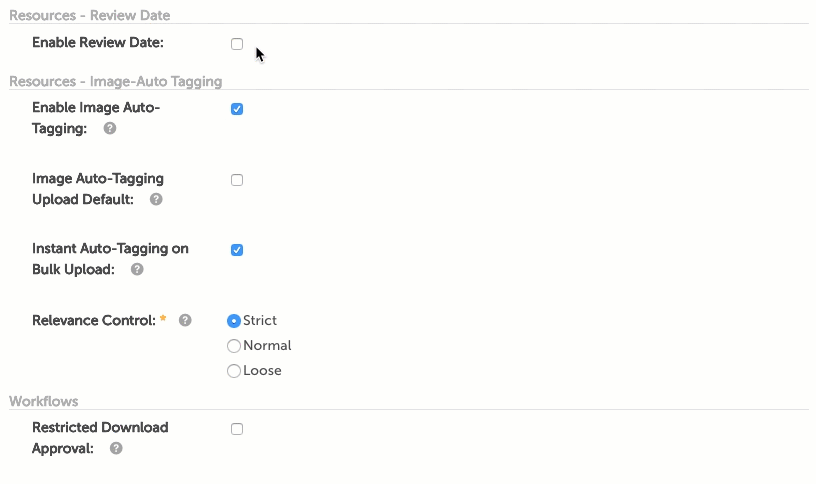 Folder Settings
Once enabled in the Admin section, you can choose to enable/disable this setting on a folder by folder basis, meaning that it will only apply to resources within that folder. If you wish to remove the feature from that folder, uncheck the Enable Review Date option. You can also customise the options by clicking Custom under Applicable Settings.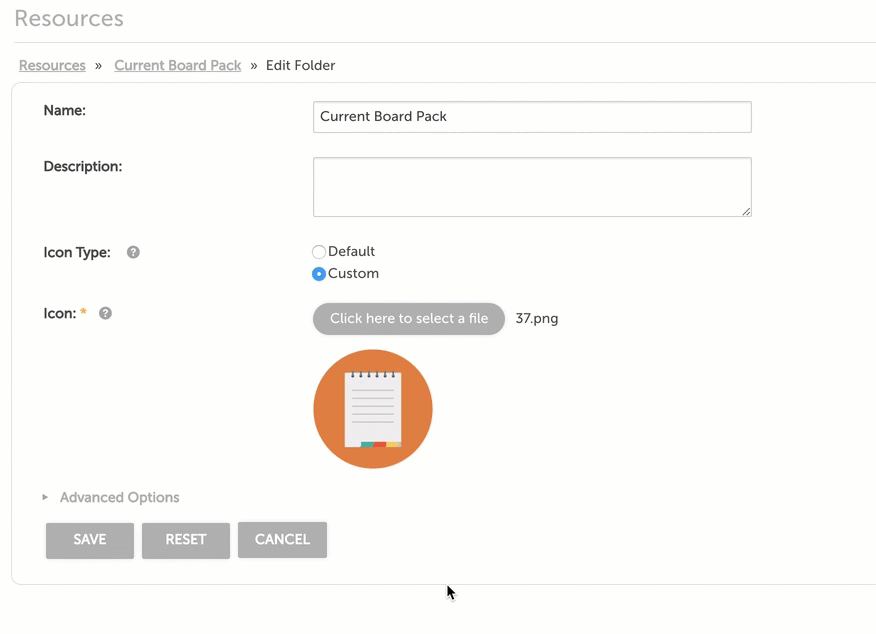 Adding a Review Date
When uploading or editing a resource, remember to select a Review Date. If the Mandatory Review Date setting is selected, then this will be a compulsory field that all users will need to fill out when uploading or editing their files. The field is highlighted below. You can read more above setting review dates here.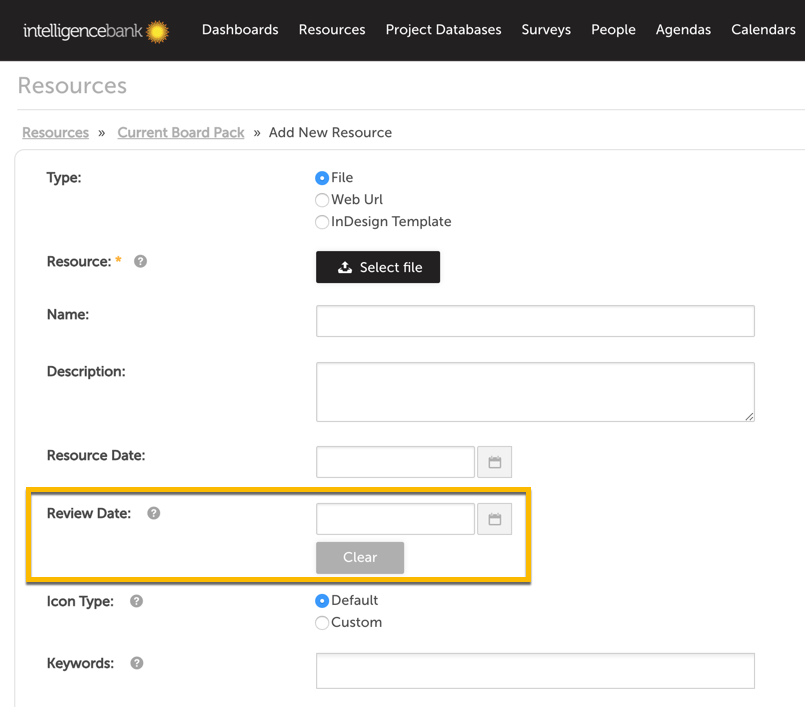 Deleting Annotations
If a resource has annotations, then once its Review Date is reached, all annotations will be deleted. This is automatically done by the system and no action needs to be taken to prompt this. Once the annotations are deleted, you cannot manually retrieve them and will need to contact your Administrator for assistance. 
To read more about the Review Date actions click here.
To read more about Annotations on your Documents click here.