A recent update enables the use of the HTML5 version of the Web-To-Print Editor within the platform. This article provides an overview of the interface changes that come with this release. 


Alternate User Interface
There are a few differences between the HTML5 and Flash Player version of Web-To-Print. Below you can see a screenshot of the new HTML5 version, which consists of an expanded and updated navigation bar.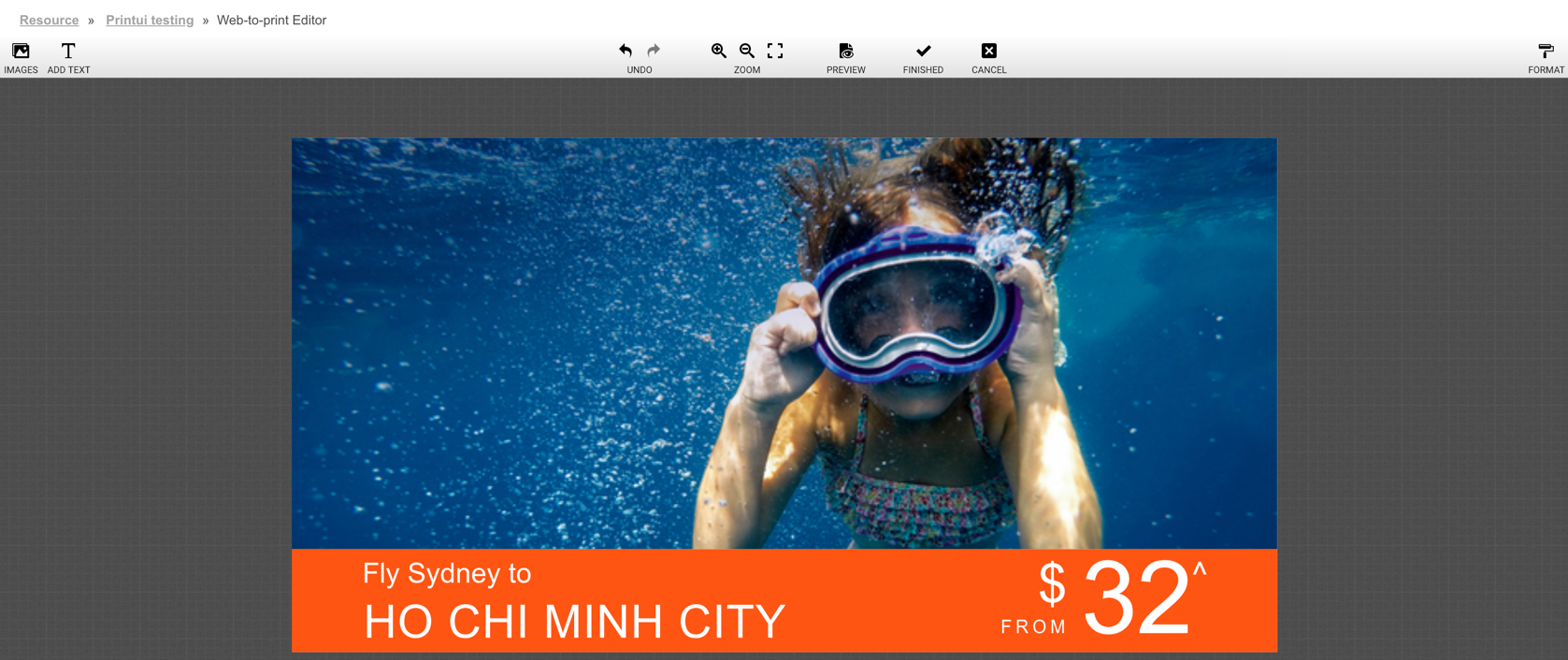 View & Navigation options

Situated along the top of the page (and pictured below) are a number of icons that enable you to:
Undo or Redo changes
Zoom in or out; or resize so you can see everything on one screen
Preview your job
Alternatively, the 2 options highlighted below are what you can use to Complete or Cancel your work. Click Finished to save your work and exit the editor, where you can then Download your job. Click Cancel to go back to your Folder, removing any changes made.

Adding Images or Text
To add Images or Text, head to the top left of the navigation area and select either the Images or Add Text icons.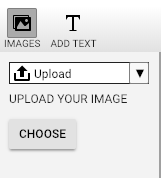 Images
If you're adding a new image (or replacing an existing one), you can Upload from your desktop or from within your Platform (depending on the Templates settings). Clicking the Choose button in the example above will prompt your devices upload page to appear, whilst if you click the dropdown arrow you can select new images from Folders within your platform. 
Text
To add new text (if this is enabled on your template), just click the Add Text icon. This will automatically add a text box to the top left of your template area. If the right hand side Format Side panel is open, you can see other options for editing and styling your new text. 


Format Side Panel 
To Edit text or upload new images that are unlocked (ie they have not been locked down for editing by an Admin) click on the element. Once you've selected any text or image, you'll notice that an icon will be highlighted at the top right of the screen, called Format (also indicated below).

Click the Format icon to open a side panel, which will contain your editing & transformation options. Note that you may need to select the image or text again before seeing anything in this panel.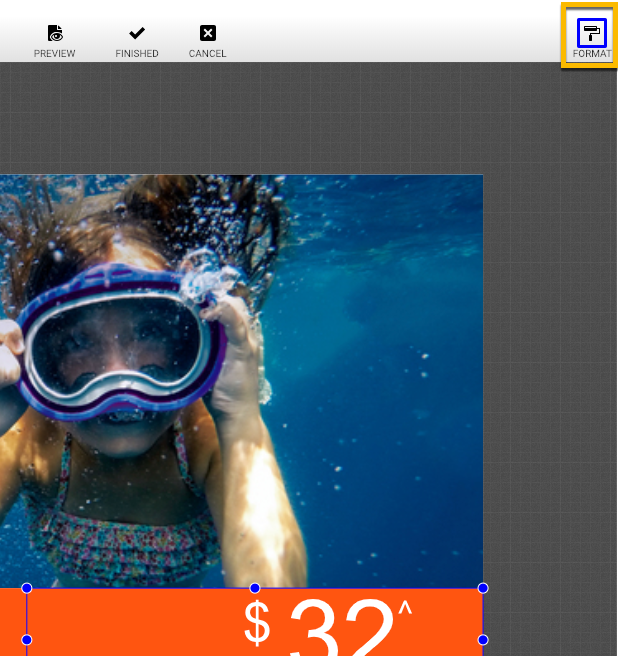 Image Formatting
Your Image formatting options will be dependant on what has been enabled in your Template's settings. On the right side of the screenshot below, you can see a panel of options. Once you've made the required edits to your Image, click Done to apply your changes.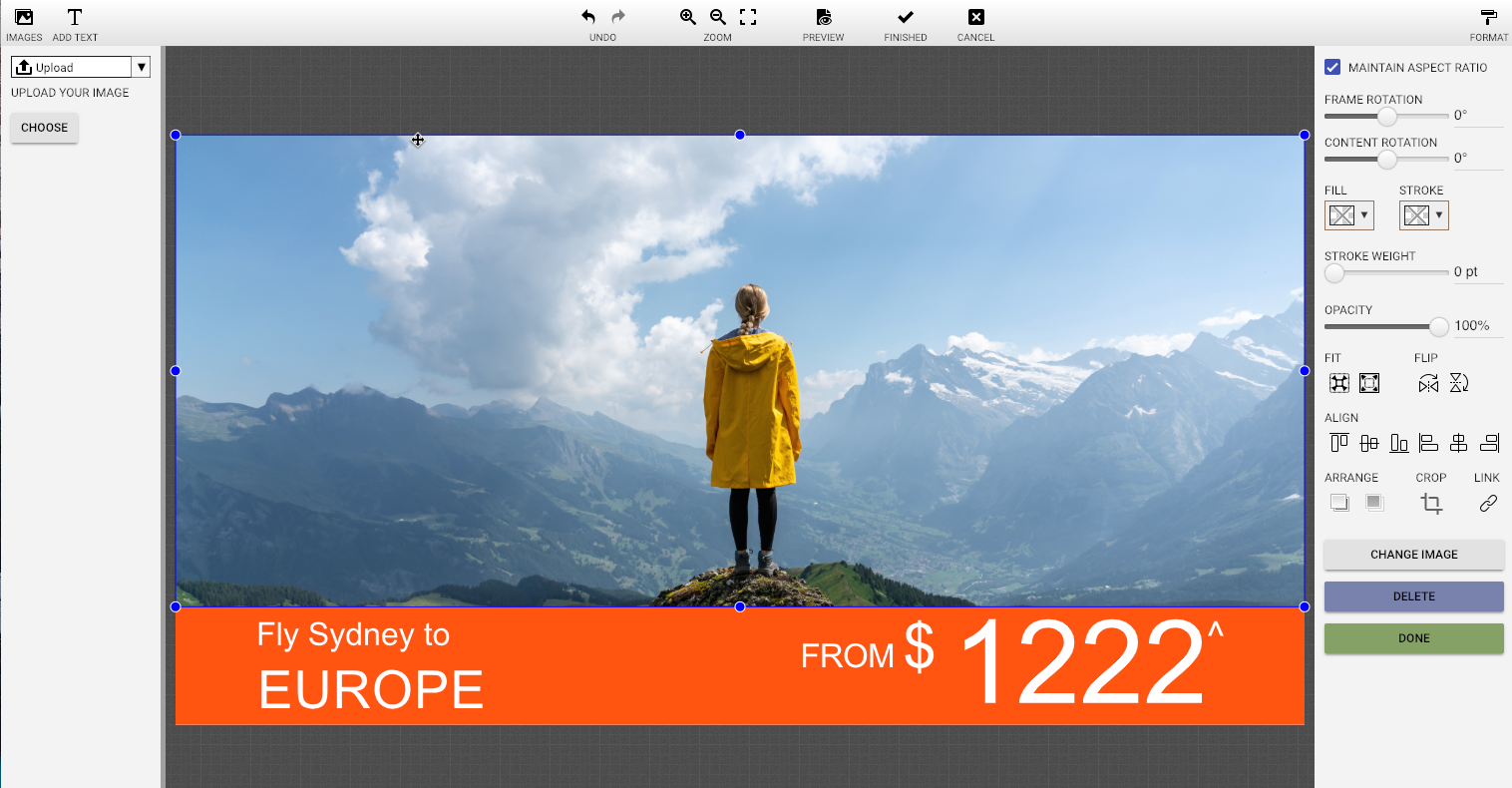 Text Formatting
Your text formatting options will be dependant on what has been enabled in your Template's settings. On the right side of the screenshot below, you may see 2 panels of options, either relating to the text or frame the text is in. Click Done to apply any changes. If you wish to delete the text, select Delete on the Frame tab to remove that text box.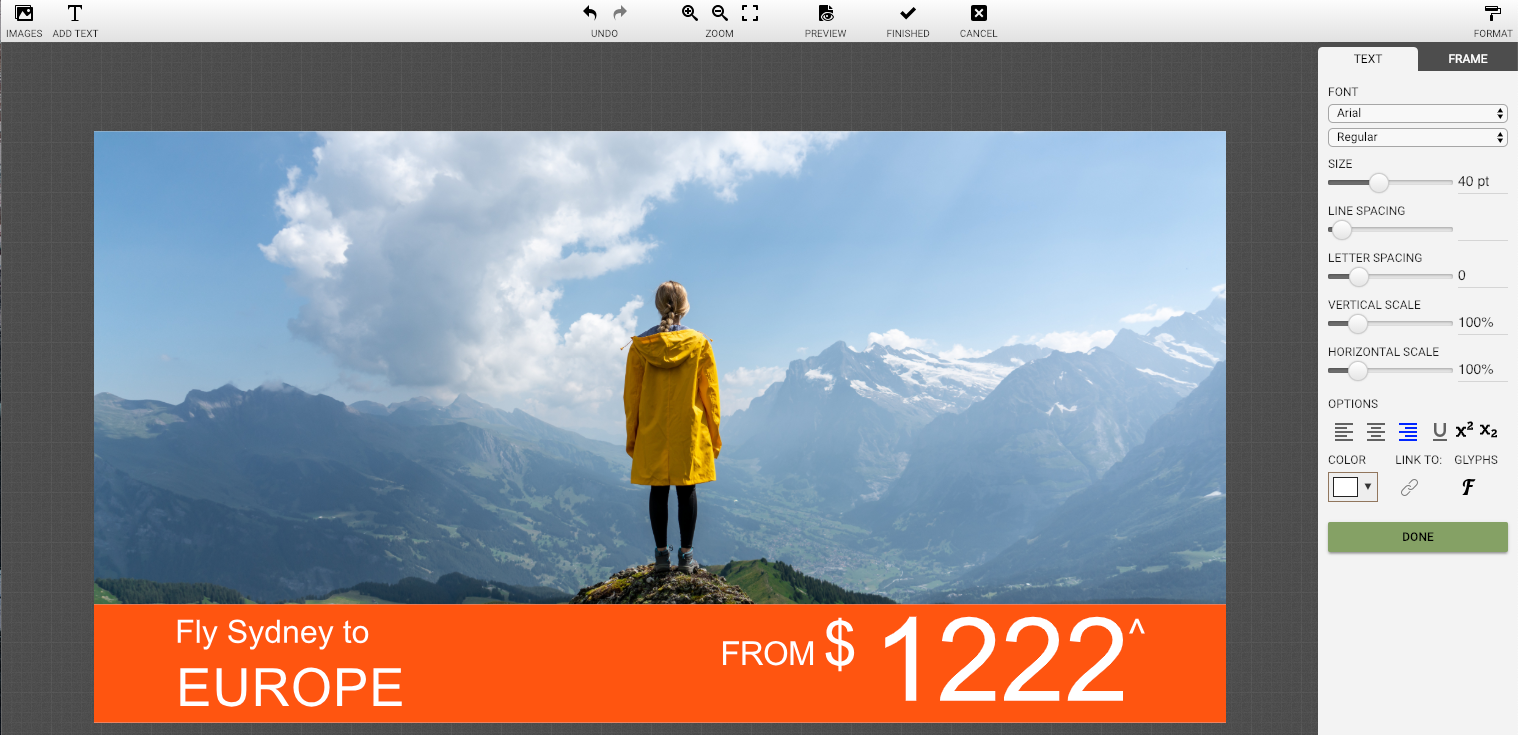 To find out more about the Web-To-Print functionality click here or contact your Customer Success Manager. 
You can read more about Web-To-Print features here.