You can enable adaptive bitrate streaming and automatically create multiple sizes of your video files upon upload.
The most suitable version is then served to the user automatically based on their internet speed and device size when streaming the video.
This feature is available for both internal and public streaming (i.e. when using a Public Link and Embed code available under the Share / Embed action, if / when enabled).
Different sizes can be enabled under Admin > Settings > Video Options: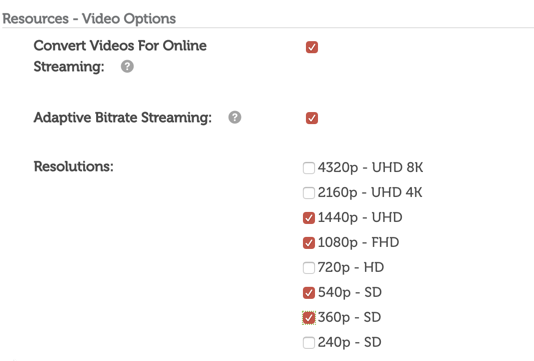 Note that the settings will only apply to new uploads, not existing ones.
These different versions generated will also be available to users on Download.