Within a Database, there are a number of options when it comes to viewing your Records. These currently include the List, Cards or Calendar view. 
The default view which will be seen when you open the Database is based on the Default layout setting in the Database settings page. You can also switch your view on the page, which will automatically update the display to the new view. 
List View
The List View (pictured below) allows you to view all of your Published Database Records in a single page list, with the records appearing one by one. 
If you search or Filter within this view, the results will automatically filter out. When applicable, shortcuts to Related items, Auto-Folder Create links and Comments icons will all be displayed on the page. 
In addition to the actions displayed on the right side of the screen, you can view more Actions by clicking on the More icon (three dots). To open/View your record, simply click the View icon, name of the record or the thumbnail. 

Cards View
The Cards View (pictured below), allows a more visual representation of records, highlighting the thumbnails assigned to each record. 
The new version of the Cards View also enables you to display Secondary Fields, meaning you can see more relevant information attributed to each record, as well as the thumbnail.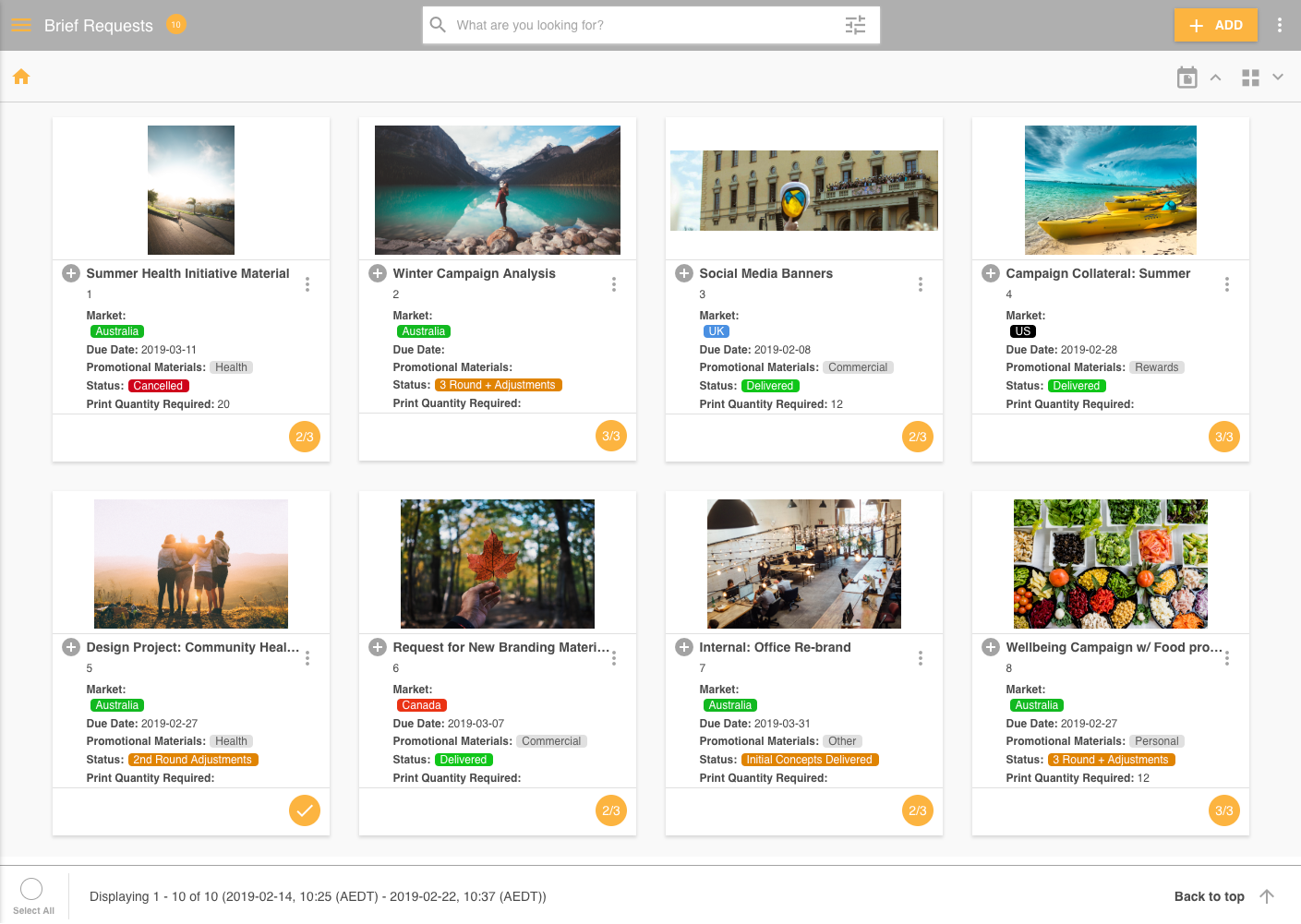 Calendar View
The Calendar View allows you to view records based on selected Date fields from within the form. This means that for whichever date field is selected, records will appear based on that field's inputted date. 
The upgraded Calendar version also allows you to view records as a range, based on two Date Fields, ie a Start and End Date. This will extend the display of each record, based on what is selected within those Date fields.
You can see more information about each record by hovering over the Info icon attributed to each record. Currently the view options for Calendar include Daily, Weekly, Monthly and Quarterly options. 
An example of the Calendar View is below. To find out more about the Calendar view, click here.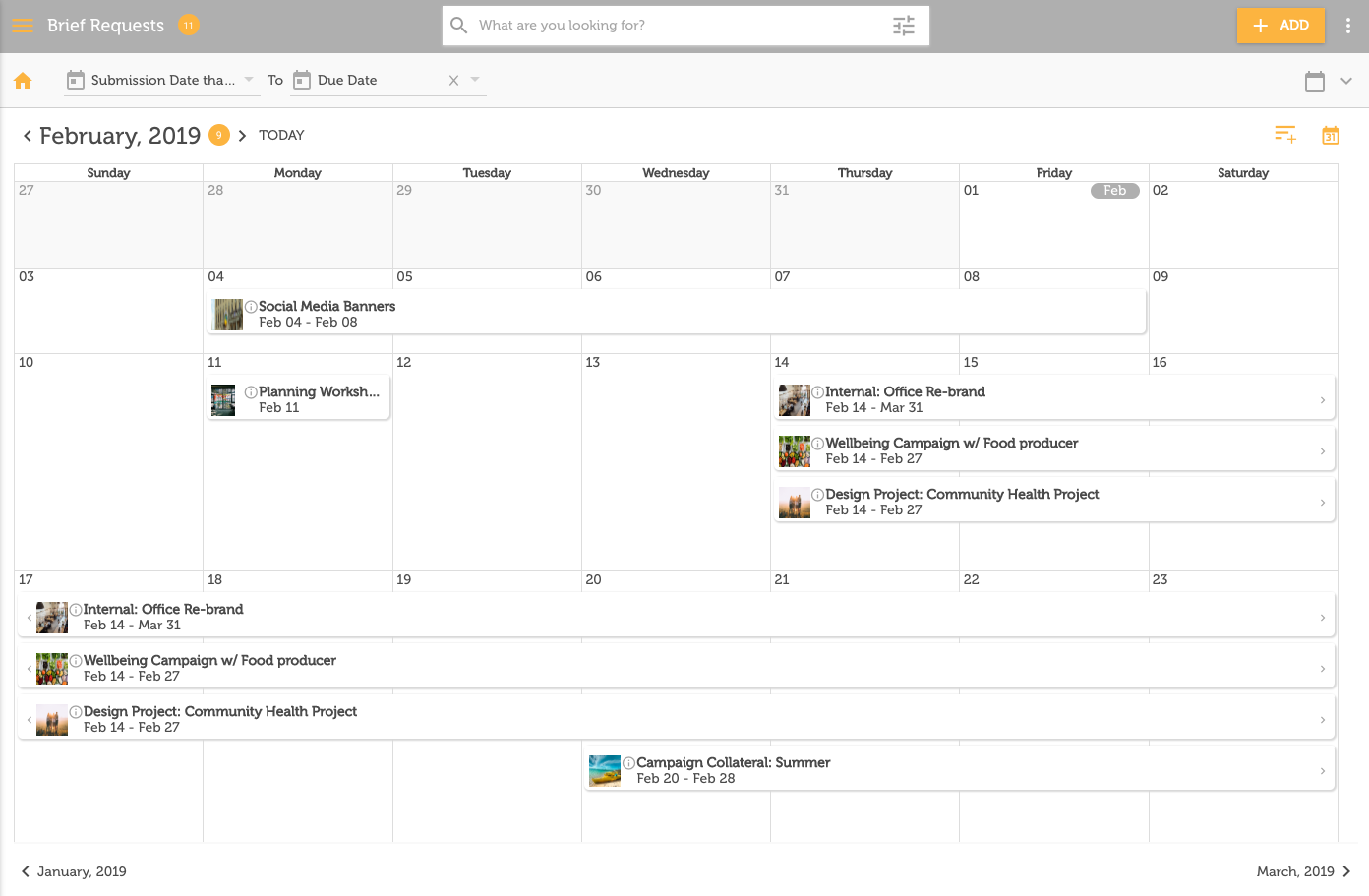 Navigating between Record Views
At the top right of your Records display is a dropdown menu indicated by an icon and arrow. The icon shown will depend on the current view. This dropdown menu allows you to switch between views on the fly, as demonstrated below.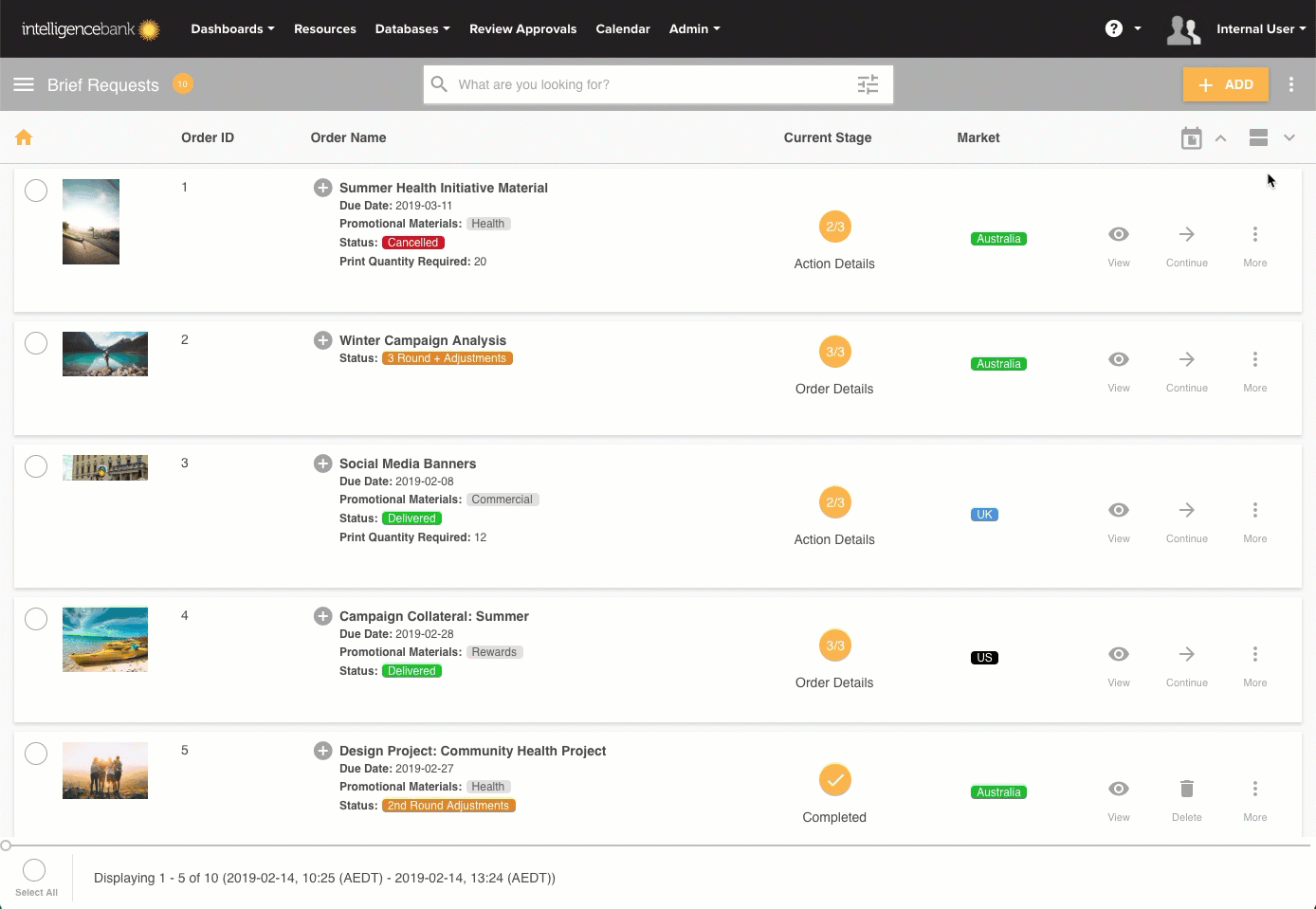 Updating your default Database view
If you are an Admin on the Database, you can also choose which View will be the Default display for all Users. This is as simple as accessing your Database settings and updating the Default Layout setting to the desired option. 


You can read more about your Databases module here. 


Please note that the 'Database' and 'Records' terminology referenced above may appear differently in your platform as these are customisable terms.  
If you have any further questions please contact your Customer Success Manager.