The Database Calendar view allows you to view your Records within a Calendar view. Alongside this is the ability to display a record according to Start and End Date(s) or Ranges. These dates can be taken from any Date field within the form (excluding those with conditional or duplicable related logic), with each record rendering based on the data entered by the user within those fields. 

Users can also set multiple start and end dates, allowing them to view records multiple times as they progress through the various stages of a project. To find out more about how Multi Date selection works, click here. 


To Create Start and End Date Defaults:
Go to Database Settings
Click the button called "Default Calendar Date(s)"
In the popup that appears, select the Date or Date Range that you want all users to see as the Default value.

If adding a Start

and

End Date, then the Record's will appear as a range between those 2 dates.

Save the Database Settings page to update your view. 
Once you've saved your Defaults, the Calendar view will automatically update to display the records as a range, according to those Date fields selected in the Database settings.
You can view a demonstration of how to enable your default Start and End Dates below: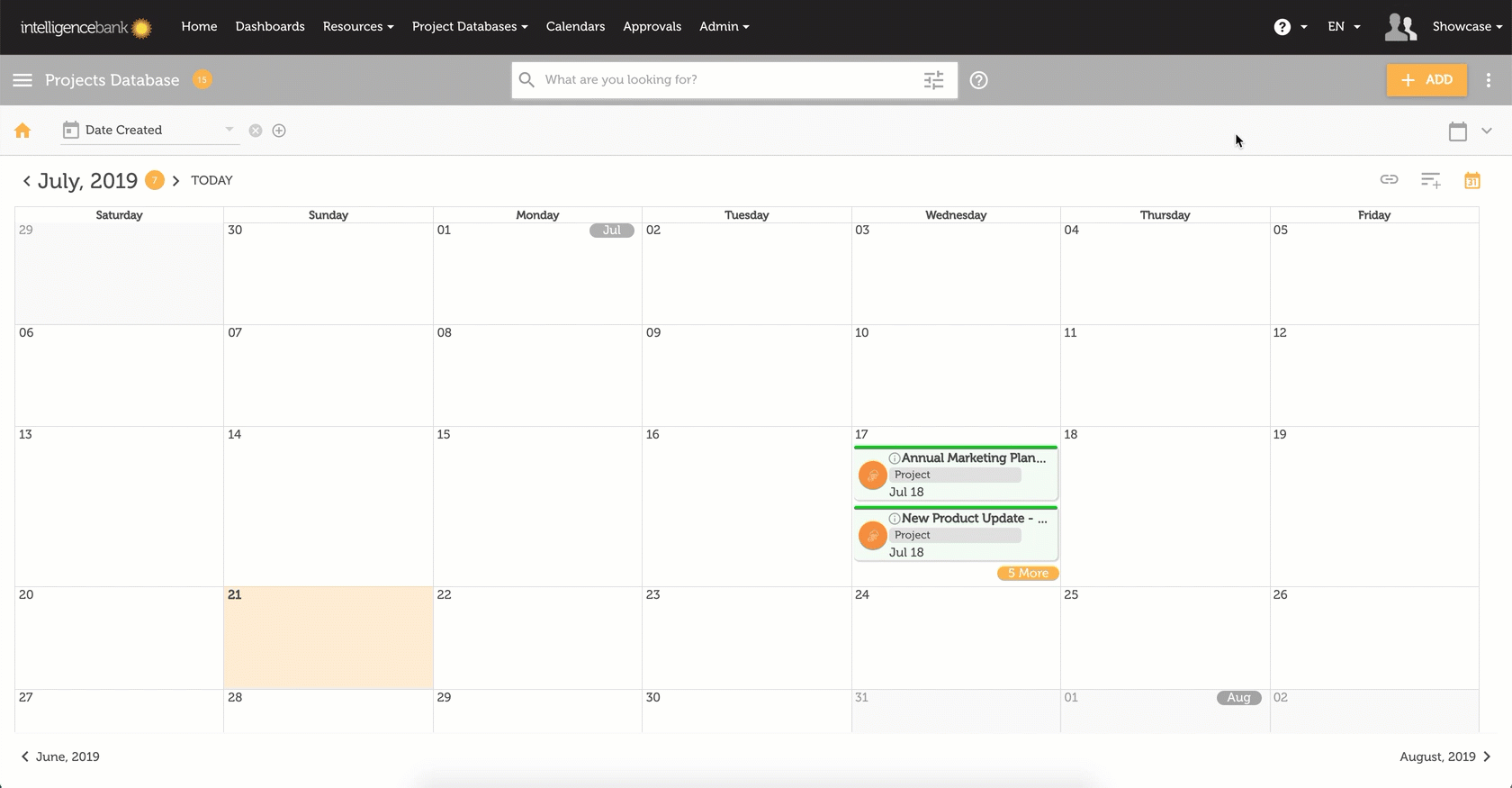 Changing Start and End Dates
The date fields at the top left of the Calendar View allow you to change your Dates on the fly. Once you choose a new field in the dropdown, the Record display will automatically update to reflect your new selection. You can also choose to view via Date Created or Last Updated from within this dropdown.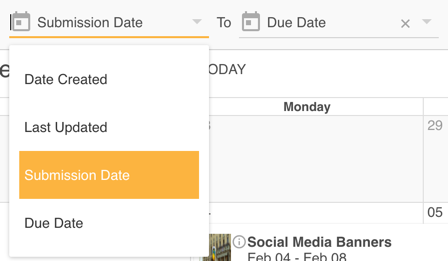 If you have Multiple Date Ranges enabled, you'll see a button called Calendar Date(s) instead of the dropdowns above. 
Viewing Date information on the Record
Dates are indicated on the Record display (except on the Quarterly and Annual views) and when you hover over the Info icon (as below).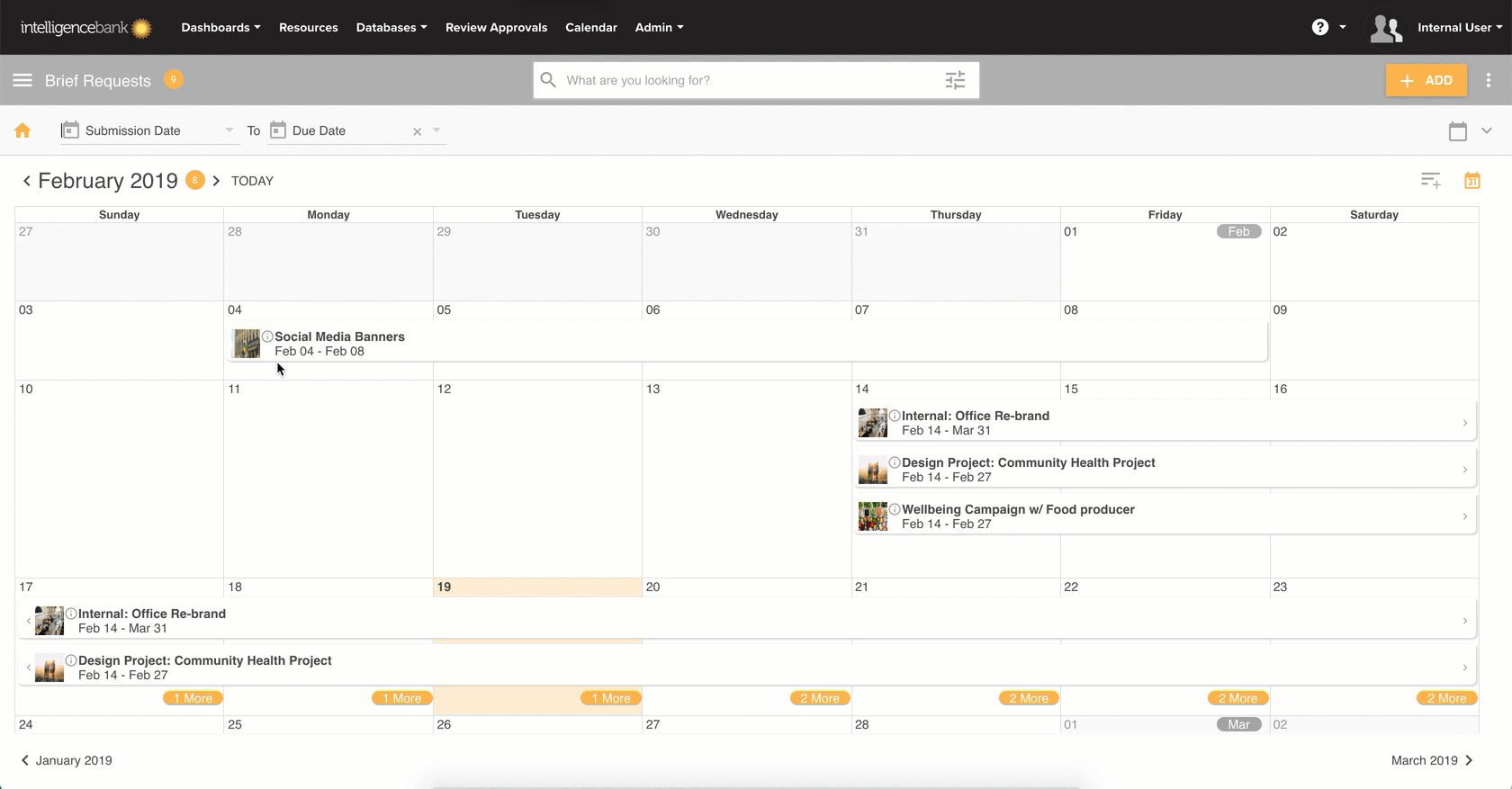 Adding a Record via the Start Date
In addition to adding a Record via the Add button at the top right of the screen, you can also click on any day within the Calendar to create a record. Once a Start Date is enabled on the Calendar view, then whichever day you click on will be automatically populated within that Start Date field on the Record. 
----------
You can read more about your Databases module here. To read more about the new Calendar updates, click here. 
Please note that the 'Database' and 'Records' terminology referenced above may appear differently in your platform as these are customisable terms.  
If you have any further questions please contact your Customer Success Manager.