If you wish to quickly locate a specific Record, you can do so by using either the Filtering Options Side panel or by searching for a specific keyword within the record, 
The Search panel at the top of the page allows you to search for keywords that will be matched in either the Record Title or general content of the record. Once you start searching, results will instantly filter in the view beneath. Current views supported for the search include Cards and List View. 
Below is a demonstration of how to search within a Database. You can also click the Help icon next to the search bar to learn more about how the Search works.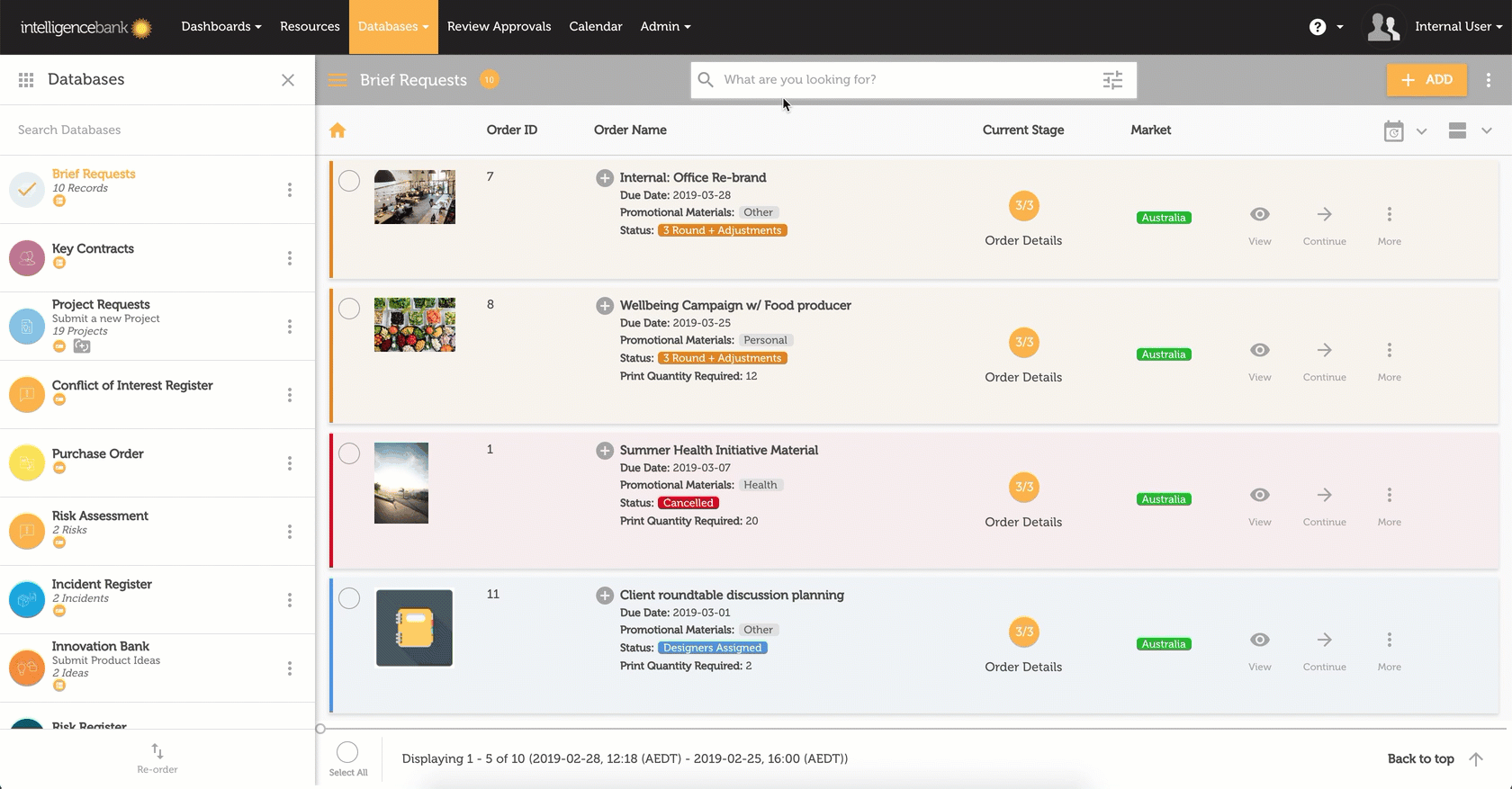 Things to Note:
Results will instantly filter out on the page. The order they appear in is set by the relevance of the results. 
The search match icon (magnifying glass) appears on each result. Click here to see where the keyword was matched
The search count above the record display will indicate how many records match your search term. 
Clearing your Search
To clear your Search and return to your usually view, click the cross in the Search bar. Note that if you navigate to another database, this search will not automatically be applied there. 
You can also Filter your records based on values within the form. You can read more about that here.  
----------
You can read more about your Databases module here. 
Please note that the 'Database' and 'Records' terminology referenced above may appear differently in your platform as these are customisable terms.  
If you have any further questions please contact your Customer Success Manager.