In your InDesign document, you can create multiple pages corresponding to multiple sizes of the same template.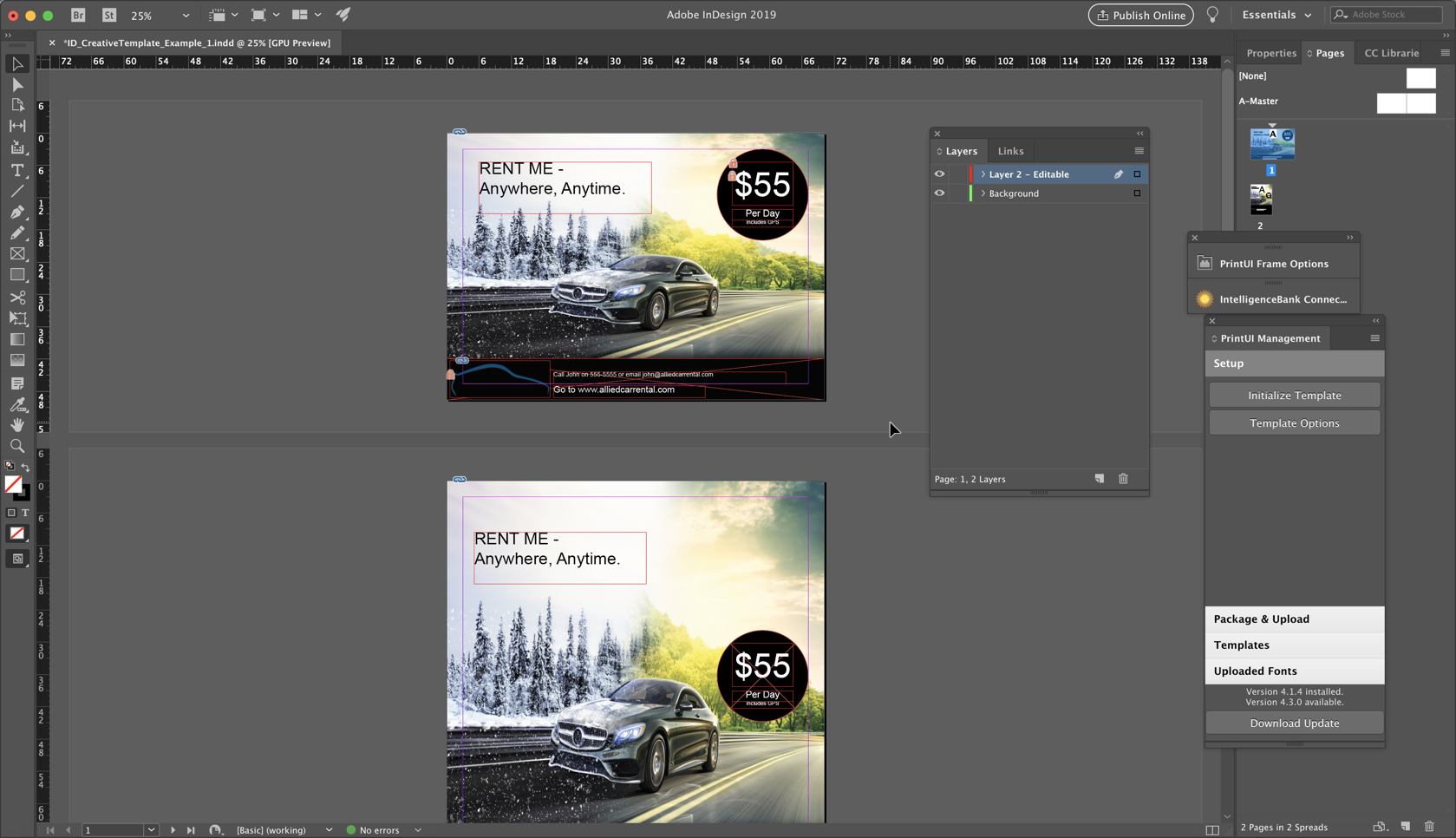 To enable this option, go to Template Options in the PrintUI plug-in, and select Multi-size.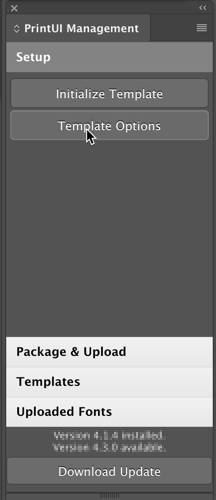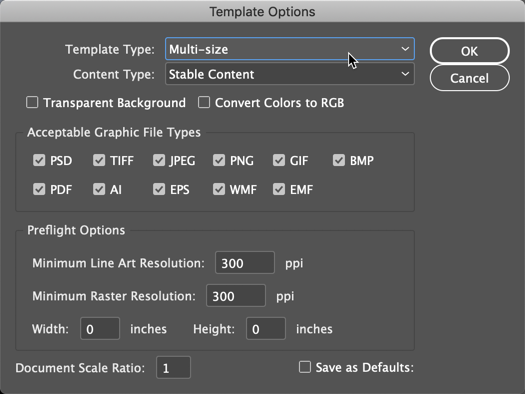 Upon upload to the InDesign server, you will then be able add the different sizes as different InDesign Template resources in IntelligenceBank. The corresponding size will be indicated in the selection dropdown.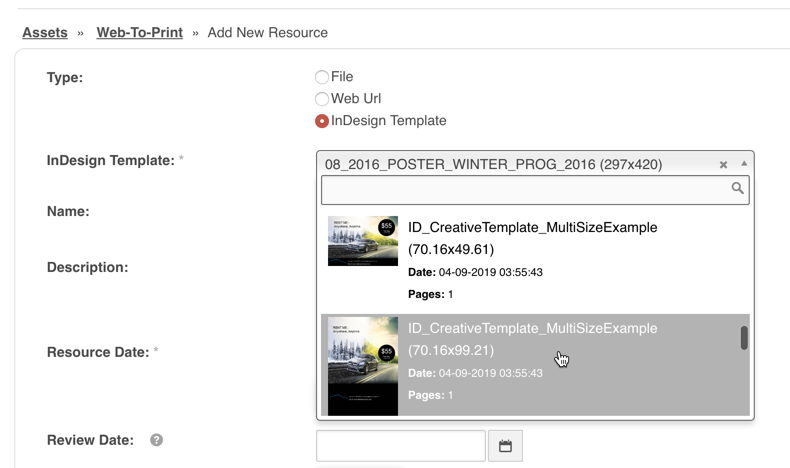 Note that this option only supports 1 page templates. To create different sizes of multi-pages templates, you will need to create and upload them as separate InDesign documents.