The newest updates available on your platform are below. Click on the title of each Feature to read more.
-----------------------------------------------------------------------------
This release adds support for Groups to be selected as the source of a Lookup field and also extends the capabilities of User Lookup fields. You can now restrict the User(s) that will appear in the dropdown based on Group, Division, Group Lookup fields or to specific users.

With this new lookup source option, users can select All or Specific Groups, instead of having to select multiple users. Like with user lookup fields, this can then be used to auto-assign permissions to the record or select the Group as a Conditional Reviewer, ensuring a quicker way to ensure the correct users gain access to the record, auto-created folders or to review the request.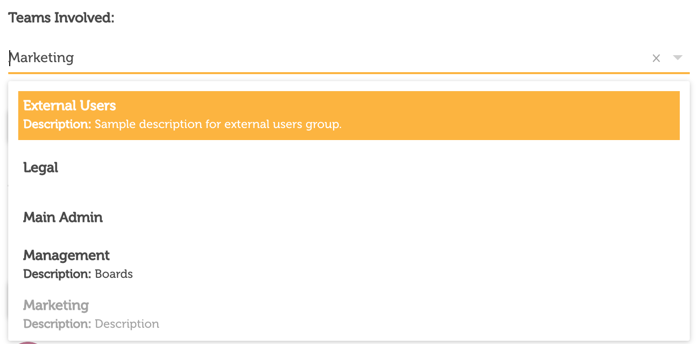 The latest changes to the User Lookup field allow you to restrict which users will appear in the dropdown based on Group, Division, Group Lookup Fields (as above) or by selecting specific users. This can reduce the chance that the wrong user will be selected and make it easier for users to locate the correct individual.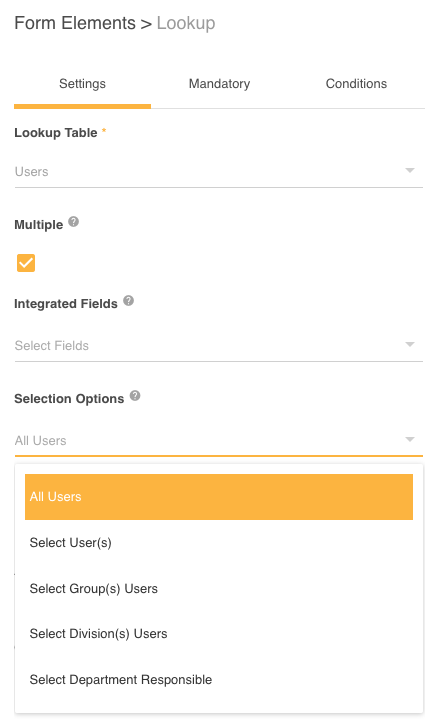 ---
To find out more about these feature, either click on the titles above or contact your Customer Success Manager.
Please note that some of the terminology referenced, including Records and Databases may appear as another name in your platform as these are customisable terms. You can see examples of what terminology may appear on your site here.