About
The Intelligencebank Assets plugin for Sketch makes it easy for designers to search, browse and insert approved image assets from IntelligenceBank into their design files while working within Sketch.
Installation
You can download the Intelligencebank Assets plugin for Sketch here. Once downloaded, simply unzip the plugin package and double click the intelligencebank-assets.sketchplugin file to install it.
How To Use
To open the plugin, go the Plugins menu item, and select IntelligenceBank Assets.
Authenticate to your IntelligenceBank platform. If you are a Single Sign On user, input your platform URL and then select the Browser Login option from the login page.
Use the search or browse through folders to find the asset you want to use in your design file.
Once you have identified the image, select in the dropdown whether to insert the Original or an existing Transformation Preset (Single, or Global, if available).
If a layer frame is selected at the time of the insert, the layer will get filled with that image.
If a layer frame is not selected at the time of the insert, the image will get placed as a new frame.
The image formats supported for insertion are:

PNG, JPG, TIFF and WebP bitmap images

SVG and EPS files

AI and PSD files (limited support, only as a flattened layer)

While browsing or searching, the connector will only display images that are either in one of these formats, or can be converted to a supported format on the fly by using a Transformation Preset.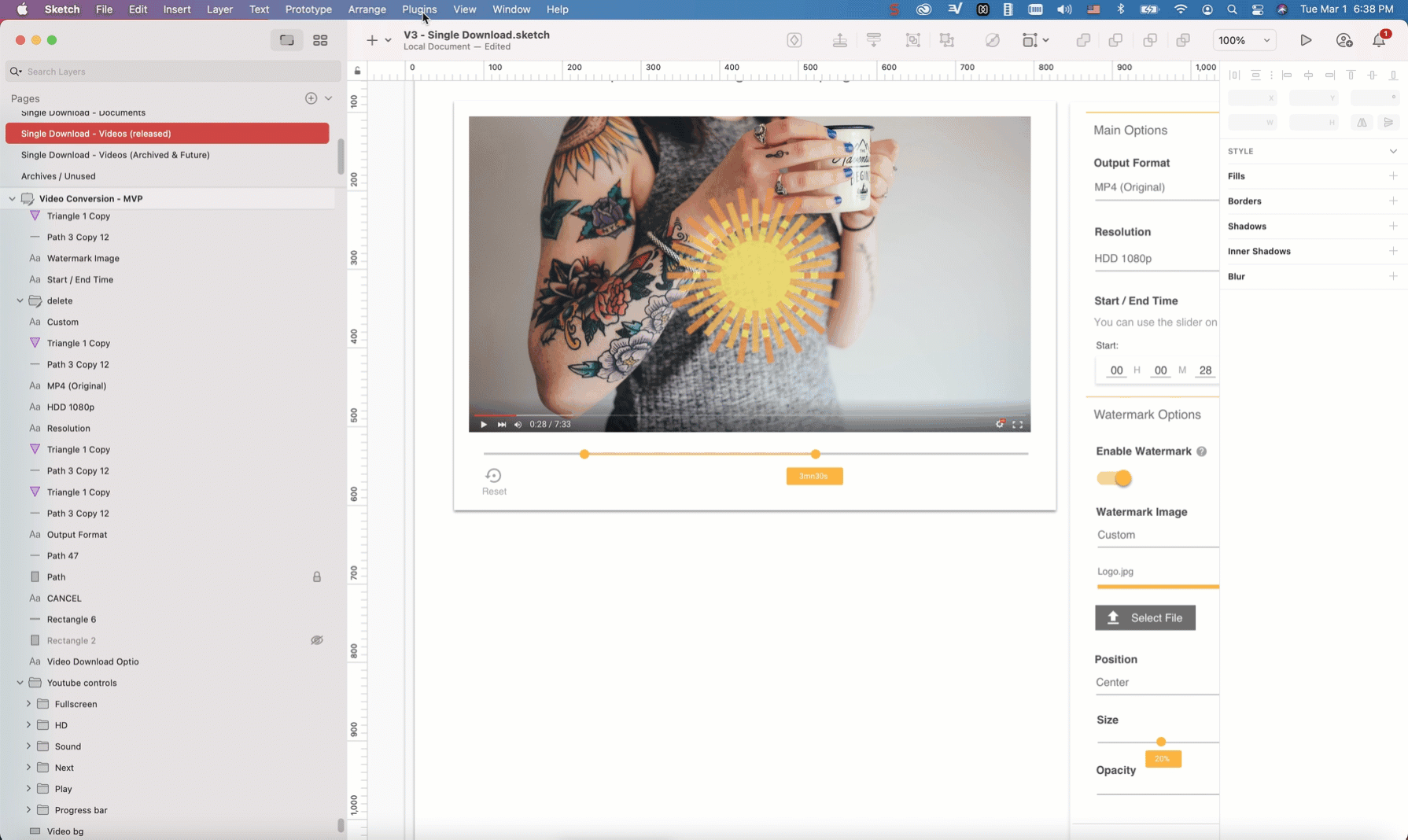 The IntelligenceBank Assets Plugin for Sketch is an optional add-on. To learn more, contact your Customer Success Manager or email us at helpdesk@intelligencebank.com.