The newest updates to your platform are below. Click on the title or the links in the description of each Feature to read more. 
-----------------------------------------------------------------------------
Beta Launch of the Kanban View
We are pleased to announce the launch of the newest way to view your Records- Kanban. This follows the successful upgrade of our List, Card and Calendar views last month.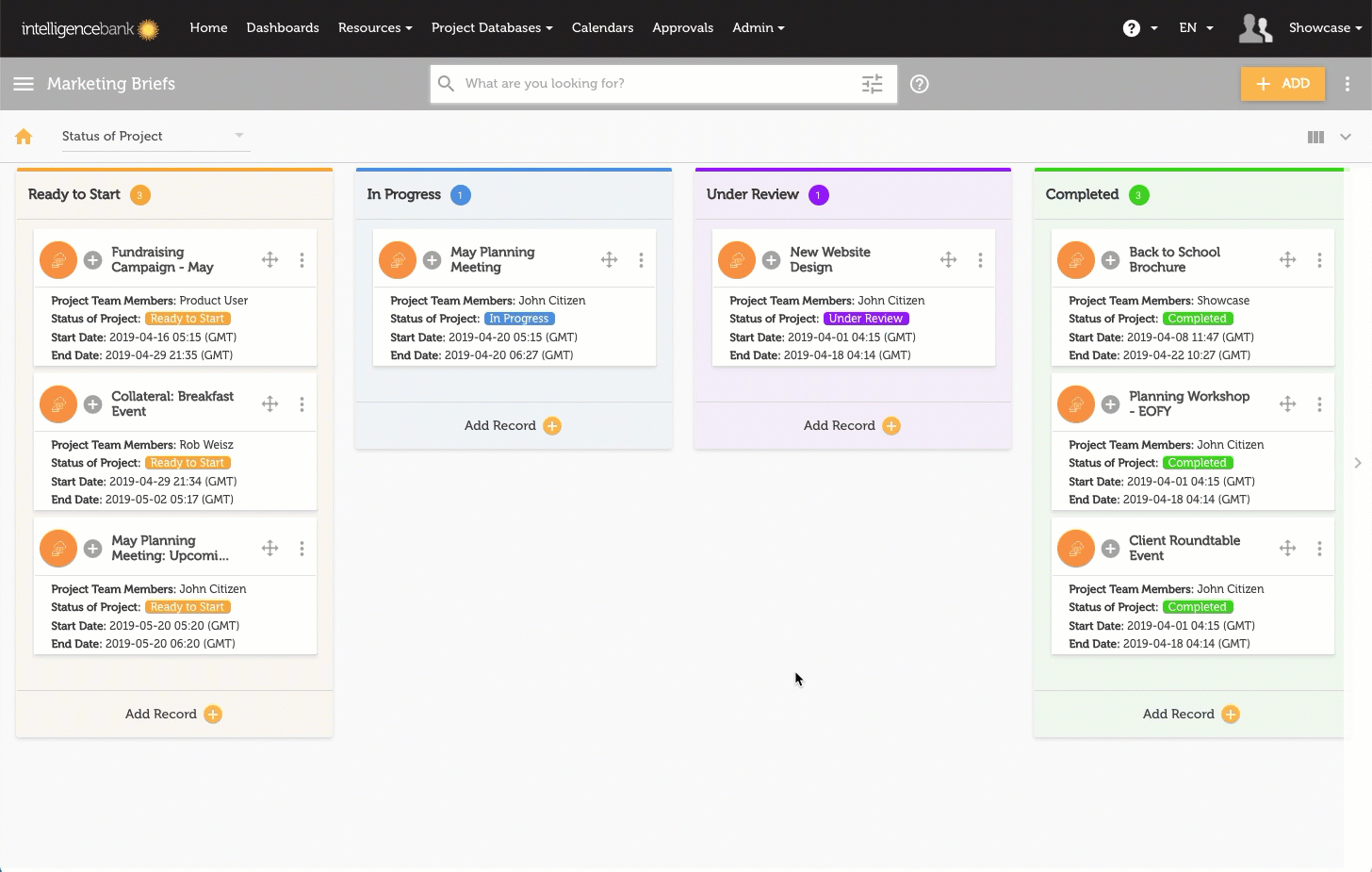 Kanban is a Board-based card display that can visually indicate what status a piece of work is in. It's commonly used within Agile methodology and has become a go-to method for those who have specific processes and workflows that make it easy to track a task from brief through to completion. 
Alongside our existing record view functionality, the Beta version supports the ability to:
- Drag and Drop Records between columns
- Prioritise the order of Records within a column (so the most important appears first)
- Apply features like highlight colour, lookups, auto-created folder, etc, to a project management use case. This allows you to start tracking your teams capacity and your project's status. 
-----------
You can find out more about the drag and drop and ordering functionality here. 
You can also find out more about setting your Default Kanban field values here. 
If you have any questions about Kanban, or wish to get it enabled on your platform, please contact your Customer Success Manager.