On your Info Preview page, you may see a tab called Similar.

The tab will display a resources from your platform. These resources will display if they share similarities such as title, description, metadata, or tags with the currently selected resource.
Clicking on one of the similar resources will take you to the preview page of that resource.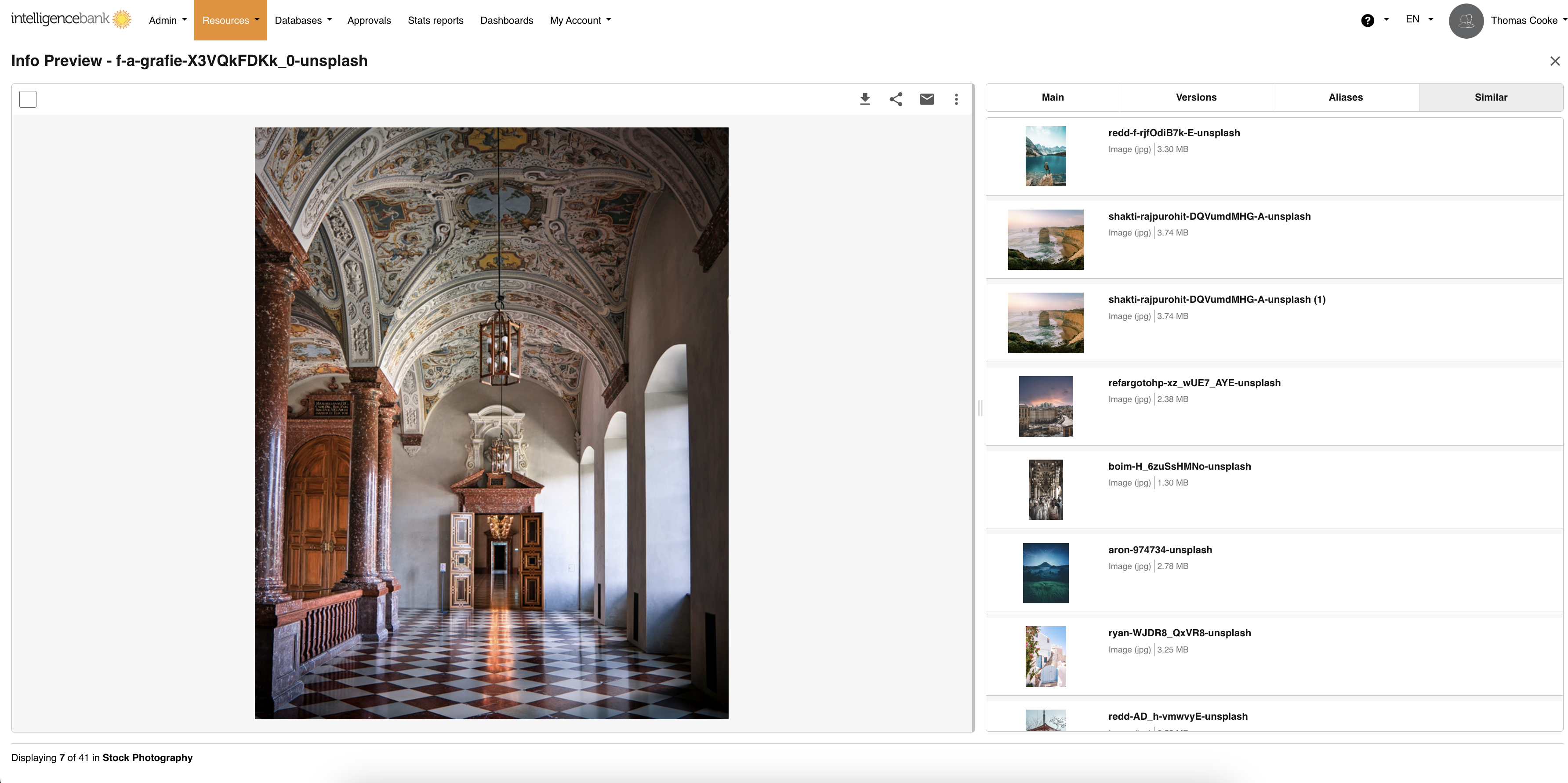 To find out more about the Resources module, you can browse other articles here.