PDF documents can be previewed in their entirety online by clicking on Reader in the resource Dropdown Action Menu or the Reader icon on the List View as pictured below. 





Instead of downloading a document to view, a user can thus read PDF documents online, navigate through pages and annotate (if enabled). You can read more about the Reader by clicking here. 
Users can also preview or skim a PDF document via the Info Preview page. From here they can navigate through pages using the arrows at the bottom of the Preview display.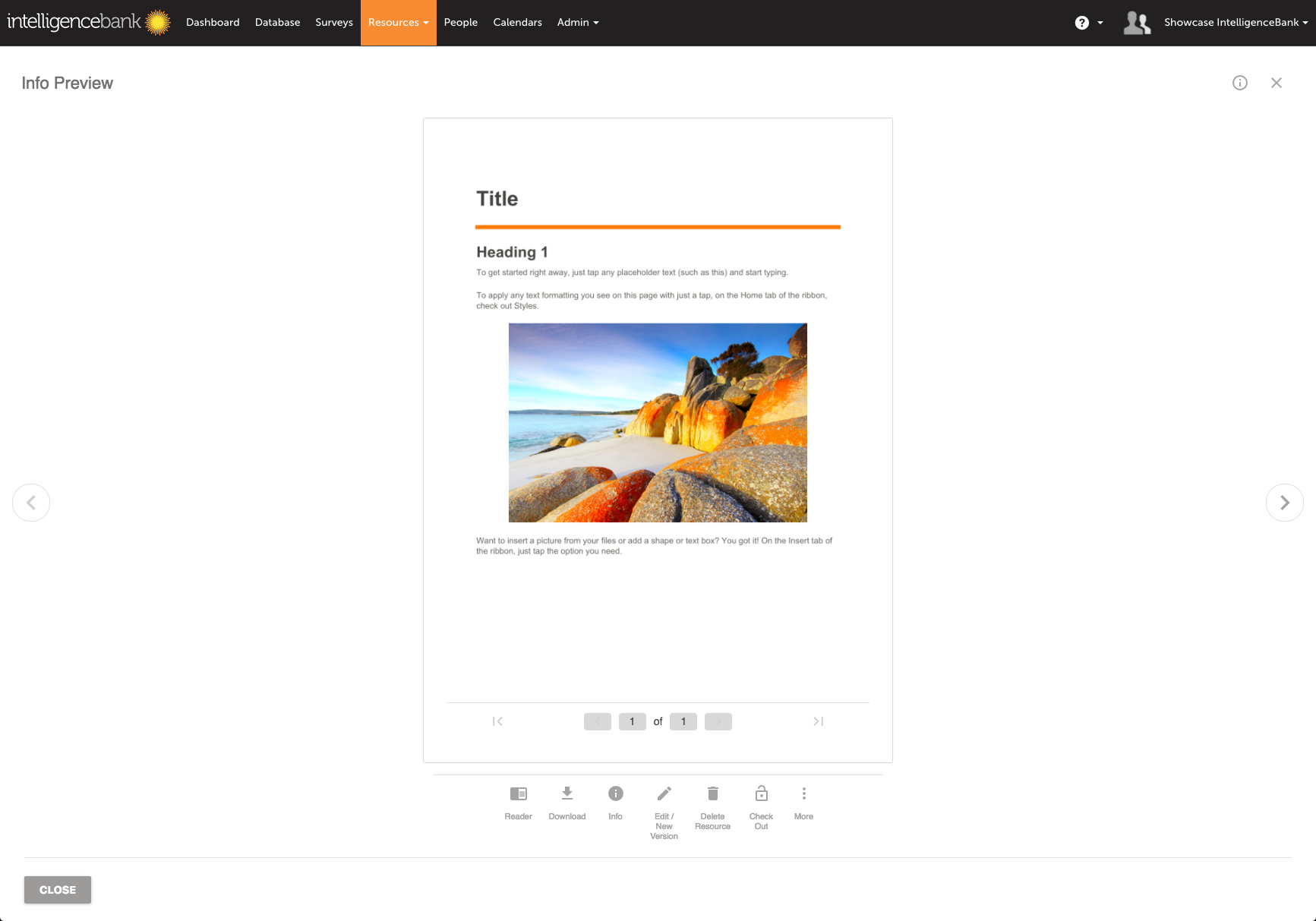 *Note that if a user has List access on a folder in which PDF's are located, they will be able to preview the document online but not download it. This is useful if you are concerned about information circulating outside your platform. PDF's can also be watermarked automatically upon download. For more information about watermarking, click here.