When you login, you will arrive in your Resources section, which displays all the folders that are available to you online. Tap on any of them to display their content or navigate through the folder structure. 
You can make an entire folder available on your device by tapping the Sync checkbox. This will automatically push any new content added to this folder to your Downloads queue when doing a global sync or update.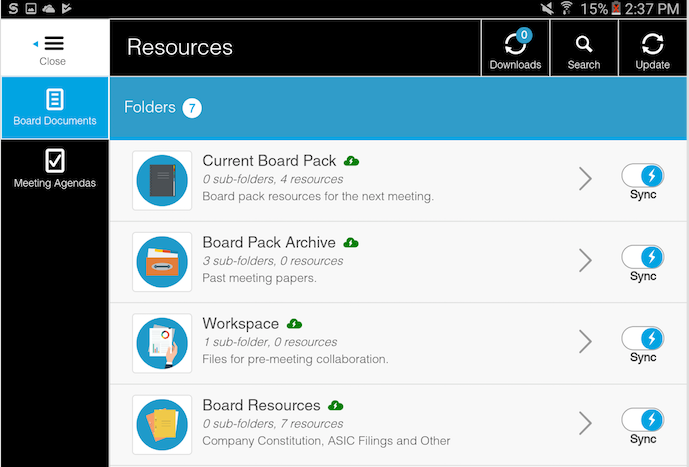 Tap on a file to display more information, add comments, or view any previous versions available. To download a file to your device, simply tap anywhere within the red box (below) to begin an automatic download, or click the Sync switch to download all files within the folder.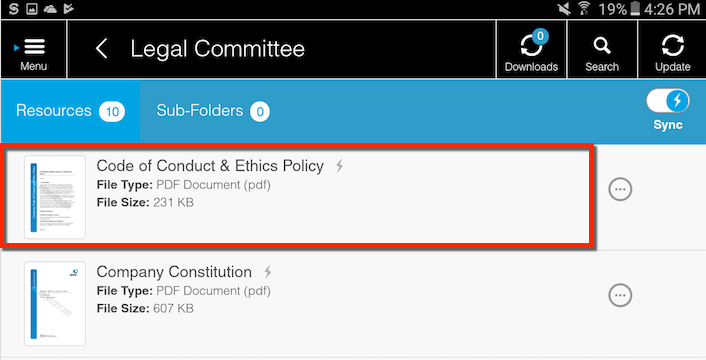 You will notice a small upload bar which indicates the file is downloading- this will also be reflected in the Downloads tab at the top of your App screen. A small lighting bolt indicates that a file has been downloaded and also that the file can be accessed from your device at anytime, even when you're offline.
You can monitor pending downloads by opening the Downloads window at the top of your screen.