Download Approvals can be enabled on all or select folders and only apply to users with Preview permissions on folders. Users with Access, Publish or Admin can always download files.
Preview permission allows users to preview online files however not to download them. When Download Approvals are enabled though, users with preview permission can request temporary approval to download files.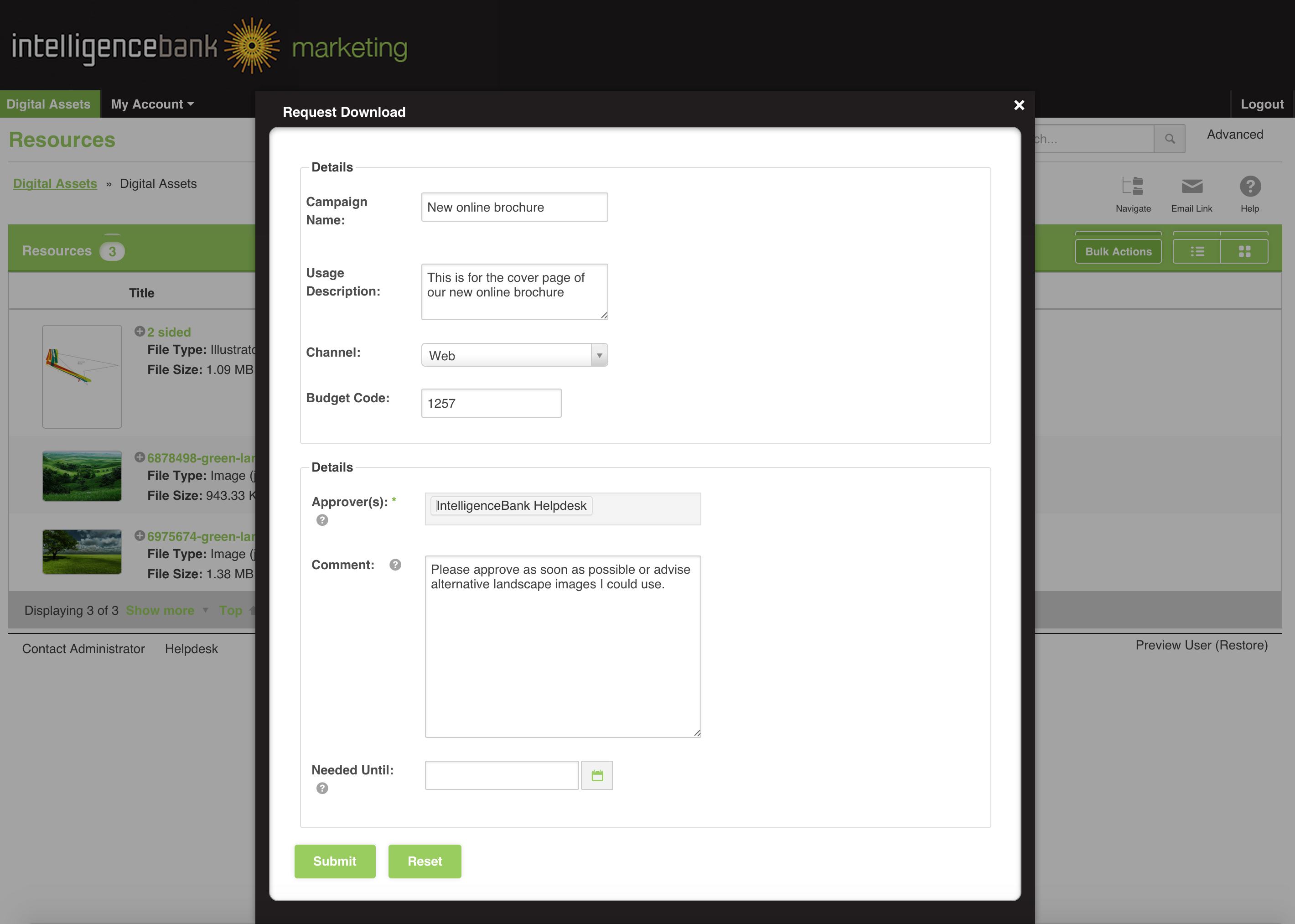 Approval is only valid to download for a set period of time (determined by the Needed Until field in the request form) through a download link sent to the User by email once approved.
When requesting a download approval, the user can be required to provide custom information such as the reason for the request, and when appropriate, information about the intended use of the file. Admins can customize the information requested when setting up download approval workflow templates under Admin > Worfklows.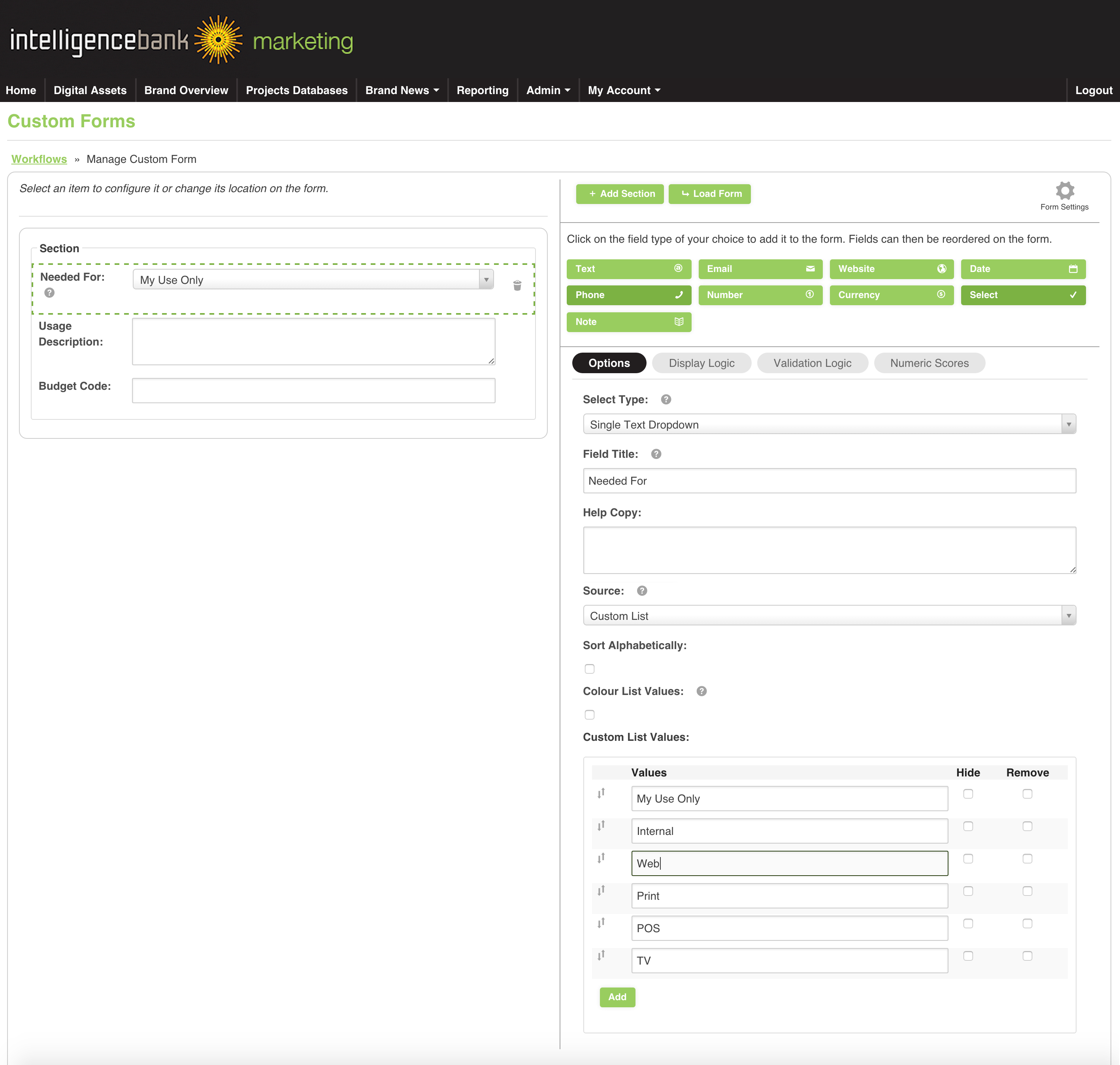 The history of approval requests is kept in the Workflow History page of each file.
During an approval request, the requester and the approvers are automatically notified via email of the request details, and the response(s). Both requesters and approvers can also track and monitor requests in the Approvals area of the platform.