To add several files to a folder at once, you can use an action called Bulk Upload.


Accessing the Bulk Upload action
When viewing any of your folders, either on your Resources home page or if you're within a Sub-Folder, you can click the More icon to open a dropdown of Folder-related options.

When you click this, simply look for the Bulk Upload option in the dropdown menu and select it. You can see the Bulk Upload action highlighted below.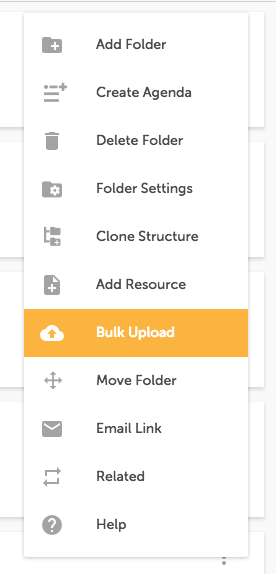 When you're within a folder, you can also use the Add button as a quick way to Add Resources or Folders, as well as utilising the Bulk Upload action.

Select Bulk Upload from the dropdown menu to select the action and enter the Bulk Upload page.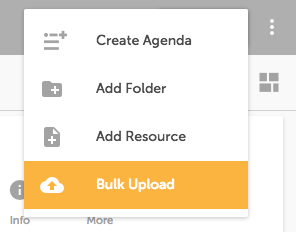 Drag and Drop your files
Additionally, when you're within a Folder, you can also Drag and Drop files or folders directly over your folder view. Once you've dropped the files, the Bulk Upload screen will automatically appear, as demonstrated below: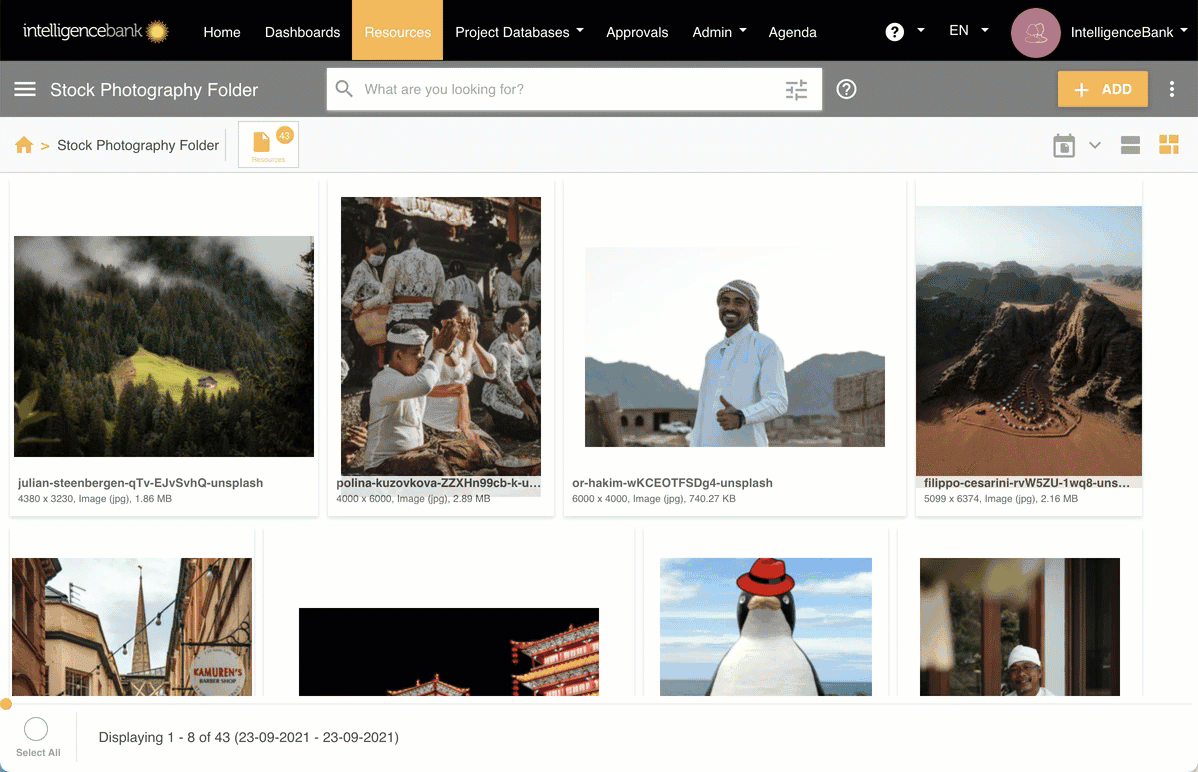 To find out how you can apply metadata and add Resources to your folder, click here.
*Note that the name given to modules, features and information items may vary in your platform as they can be customized by Main Admin users.