When you are creating your survey you will get to the tab named "Campaign Settings", it is here where you determine which users you want to be part of your survey by selecting them in the "Participating Users" or "Participating Groups" field.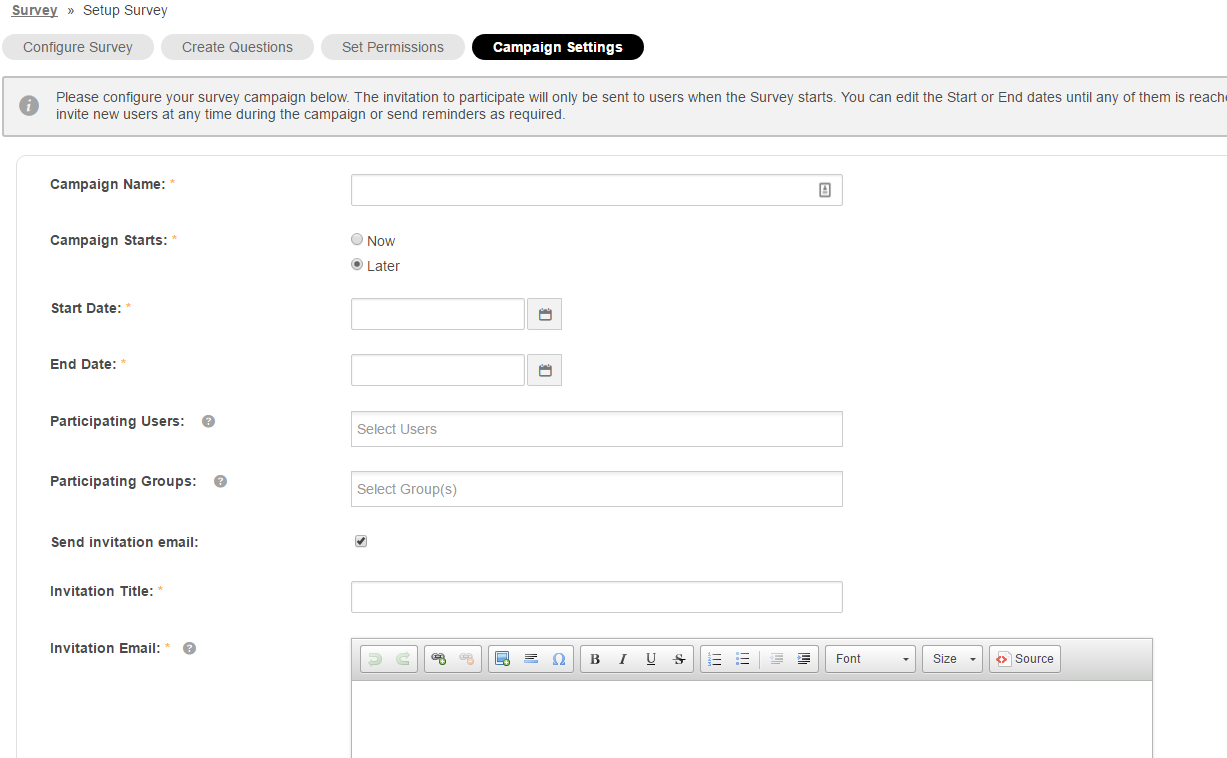 You can always create the survey first and come back to edit and invite users.
If the survey has already been created, when you are in the Survey page simply go to "Track Responses" and from the Select Action Drop Down "Invite More".

 Select which users you want to invite to the survey and press "Send".