There are a number of options when it comes to accessing previous Web-to-Print Jobs.
Preview & Download on Info Preview


The easiest way is to visit the Info Preview page of the template and click the Jobs tab. A list of previous jobs, along with your current Template will appear (as pictured below). If the Job is available for Download/ Preview, you can select each of those actions, along with comparing multiple Jobs.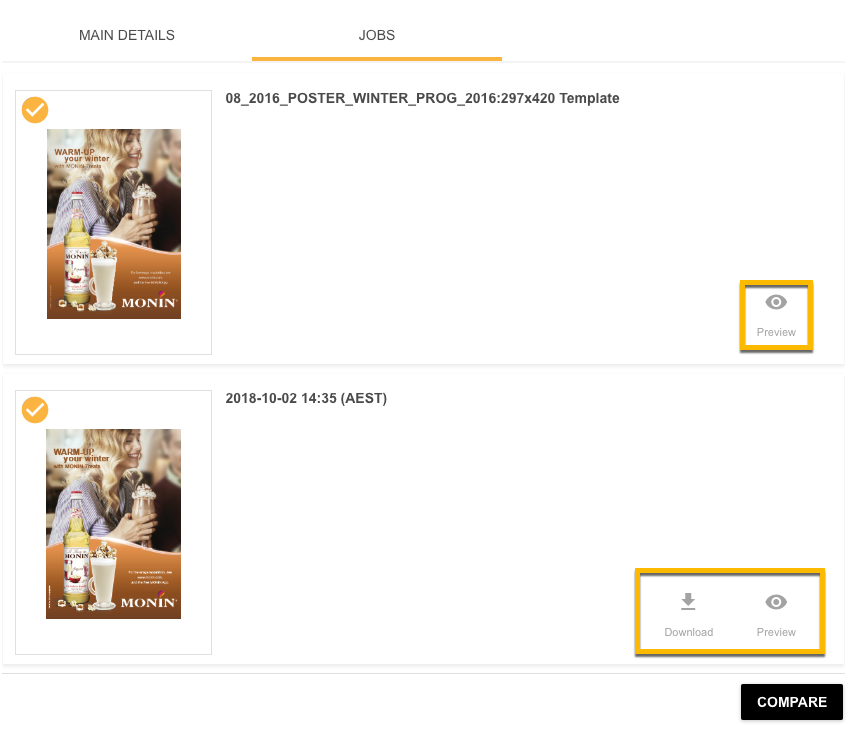 To access past Jobs tied to a specific template, locate the template within your Resources folders.
Downloading Past Web-To-Print Jobs from a Folder
If you simply want to Download the edited Job, select the Download icon to the right of the template name on your List of Resources.

Then select the date and time-stamped job from the Select Job drop-down list: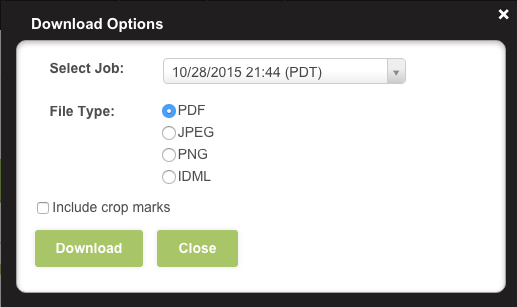 Updating Web-to-Print Jobs from a Folder

Alternatively, to update an edited template, you can select the Template Editor option.

In the pop-up, select the relevant job from the dropdown and click Load Existing Job.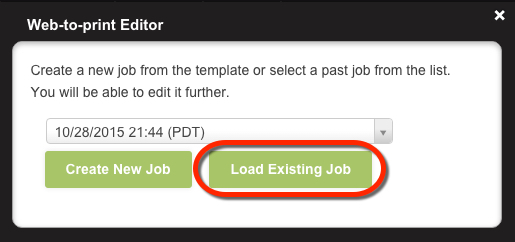 You can now make further changes to this job, and Download when complete.
Note: Previous jobs may be removed at any time by our provider and are typically stored for up to a year. To ensure you save previous jobs, store them within the Folders on your Platform directly.
Next:
Related: