To access past Jobs tied to a specific template, locate the template within your Resources folders. 
If you simply want to Download the edited Job, select the Download icon to the right of the template name.

Then select the date and time-stamped job from the Select Job drop-down list: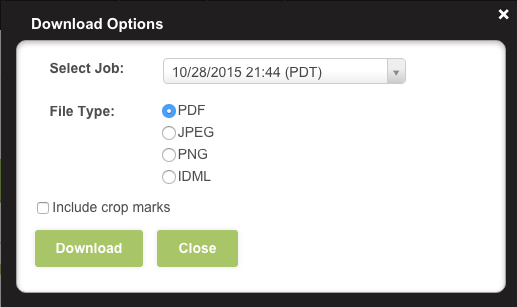 Alternatively, to update an edited template, you can select the 
Web-to-Print Editor
option.

In the pop-up select the relevant job from the drop-down and click Load Existing Job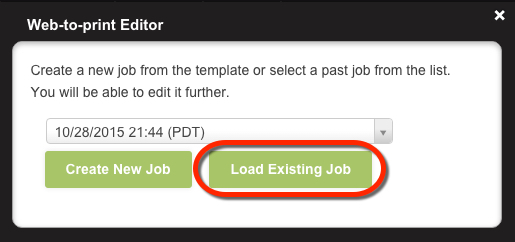 You can now make further changes to this job, and Download when complete.
Next:
Related: