Once templates have been loaded in your IntelligenceBank platform your users with relevant permissions can use the Web-to-Print editor to create new jobs from a template.
To do so: locate the template in your Resource folders.
Click on the Template Editor icon to the right of the template file name.

Select Create New Job from the pop-up box: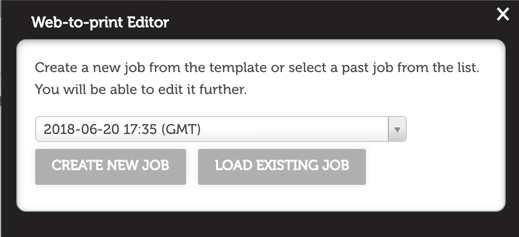 This 'Job' will get date and time-stamped for your reference.
From here the user can update anything the template has enabled them to edit - replace photos, change text, etc.
When updated click Finished up the top right of the Web-to-Print editor.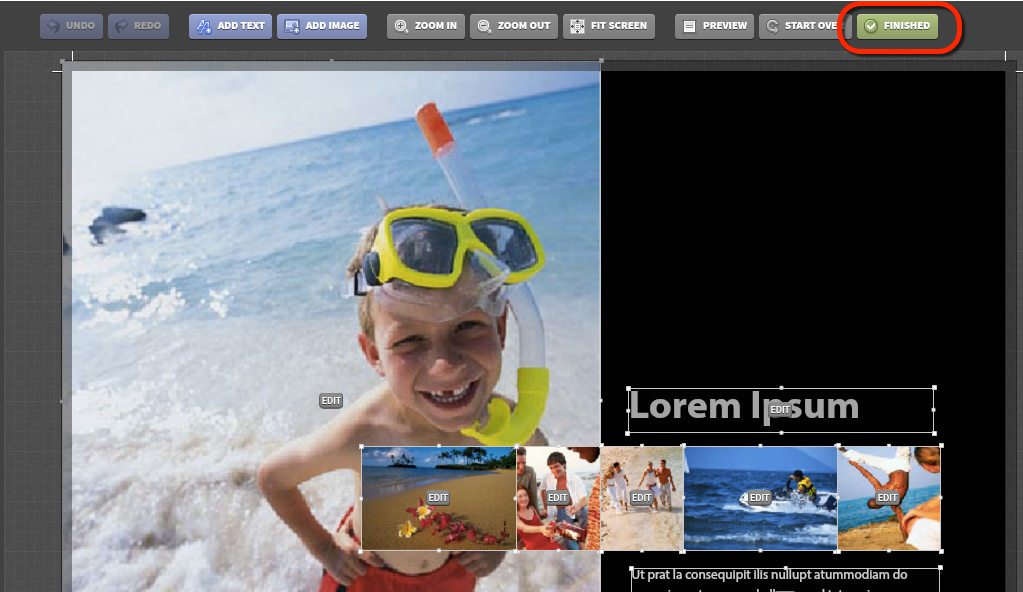 The edited template is then available for Download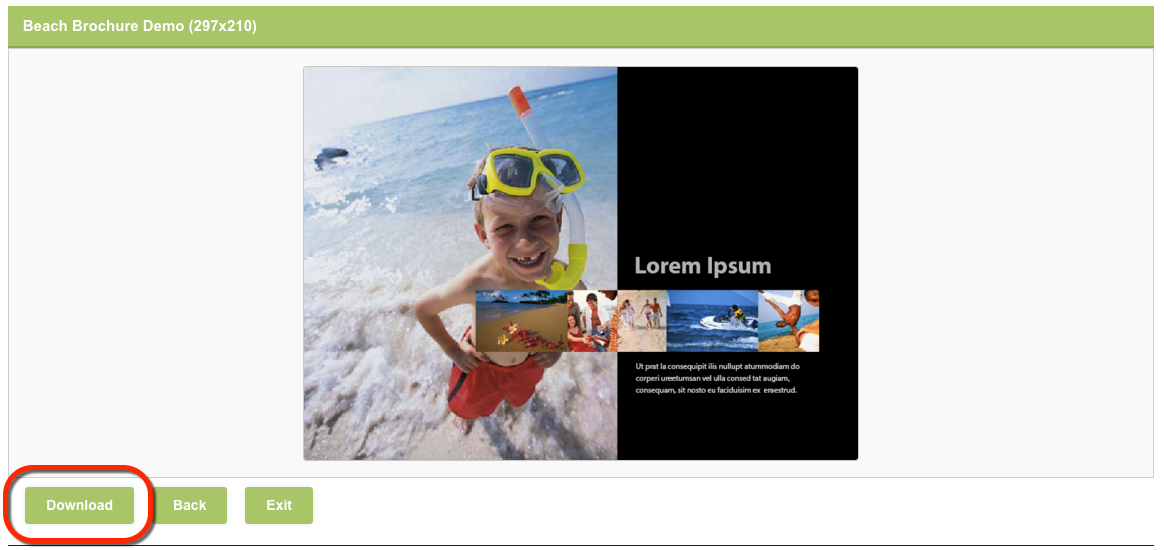 Note: If the template contained multiple pages, they will all download within a single ZIP file.

Next:
Related: