The latest updates available on your platform are below. Click on the title of each Feature to read more.
-----------------------------------------------------------------------------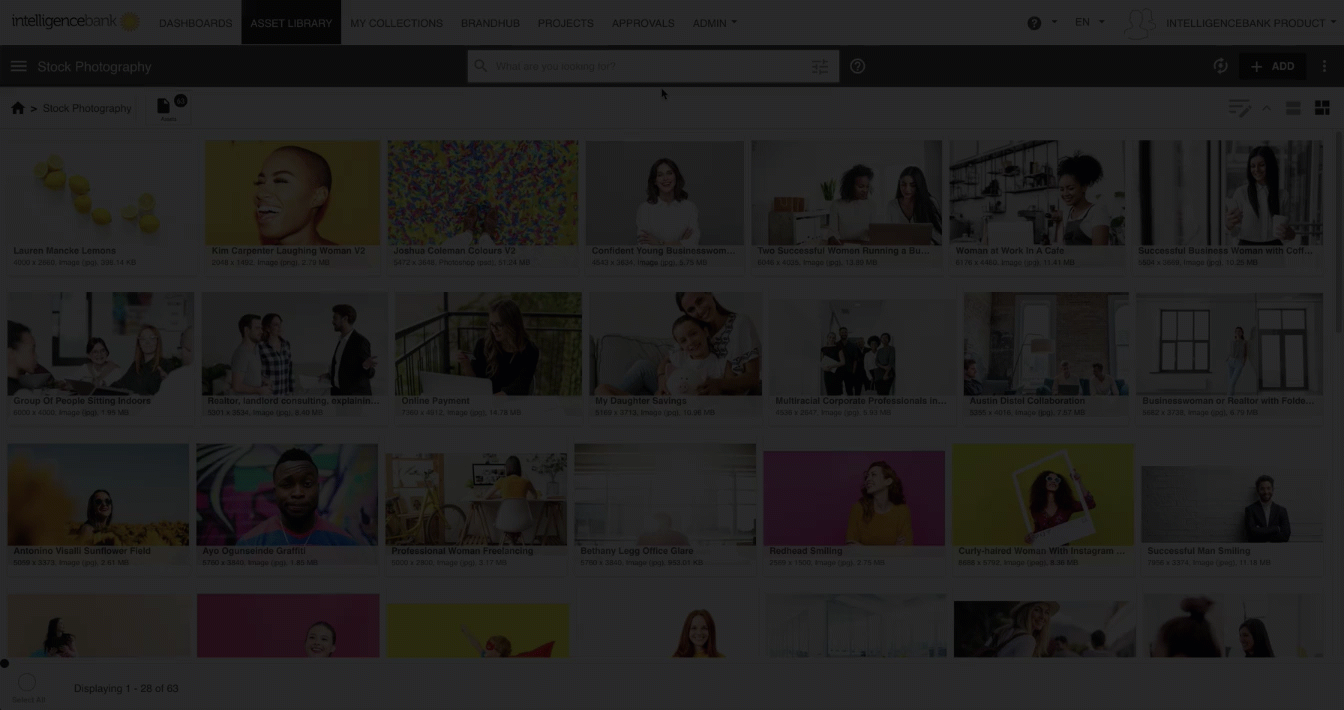 The ability to email non-registered users a temporary or permanent display link to content has undergone a major upgrade, now providing you with an enhanced user experience and extended functionality for sharing your content externally.
Here is a summary of the upgraded feature set:
A File Resource, a selection of File Resources (including from search results), a Folder and a Collection can be shared with non-registered users (if the content is enabled for Public Sharing).

A permanent or temporary public link can be generated on the fly and shared manually or via the platform email option.

Recipients will be taken to a public branded page, which features the shared public content. Folders & Collections always dynamically reflect the current content.

Actions are tracked in the Usage Reporting (under a Public Access user). Individual recipients will also be tracked against the Public user actions by their email address when possible.

No additional storage is used when sharing content publicly. Public Downloads remain counted towards your CDN Public Data Transfer limit. An extra 100GB allowance per month has been added for free to your account as part of this release, upgrading the default allowance to 200GB per month.

Fully responsive, with an optimized mobile experience.
Note that Public Sharing must be enabled on your platform in order to use this feature.
-----------------------------------------------------------------------------
Markup Comments & Review Request Upgrade Released
Markup Comments Feature Release
Markup Comments are Comments & Annotations attached to a Workflow Request. This is accessible in a new area in Approvals that enhances your Proofing capabilities, allowing the users involved in an approval request to provide informal, yet trackable feedback on a file. Users can add Revisions or Versions of the file during a request, offering an alternative, yet more compliant way of progressing your requests from submission through to approval.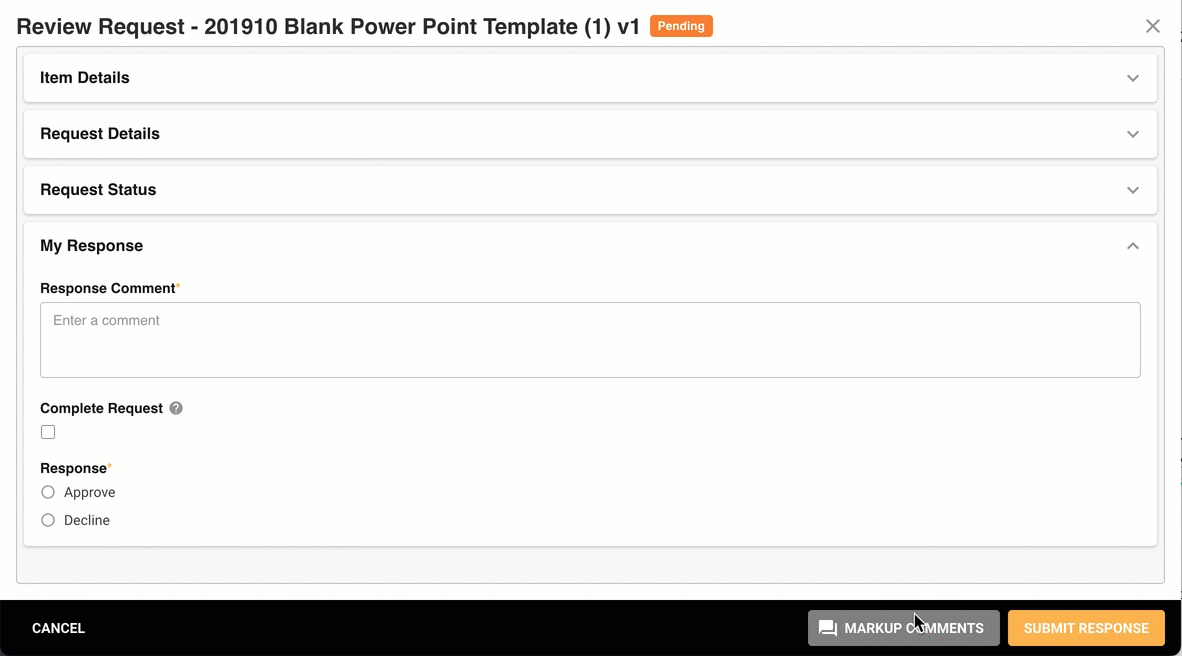 The Approvals supported for this release include Resources Publish and Feedback Approvals.
This release includes alternative Annotation and Comment options that are linked to the Approval Request, rather than to the Resource or Record. This ensures that all of the feedback and discussion that occurs about the Approval is in one location and is only available for those participating in the discussion. Other Annotation options, like those accessed via the Reader and the general Comments functionality, all of which are based in other modules will not be affected by this release.
Markup Comments is supported on Images, Documents and Video files. For all other file types, users will be able to add General Comments, but cannot yet add annotations.
You can read more about the Markup Comments feature set here.
Review Request Update
As well as the new Markup Comments feature, users who utilise any Resource Approvals will also experience an updated Review Request overlay. Resources Download, Publish & Feedback Requests all receive this upgrade, which allows users to see more information about their workflow status.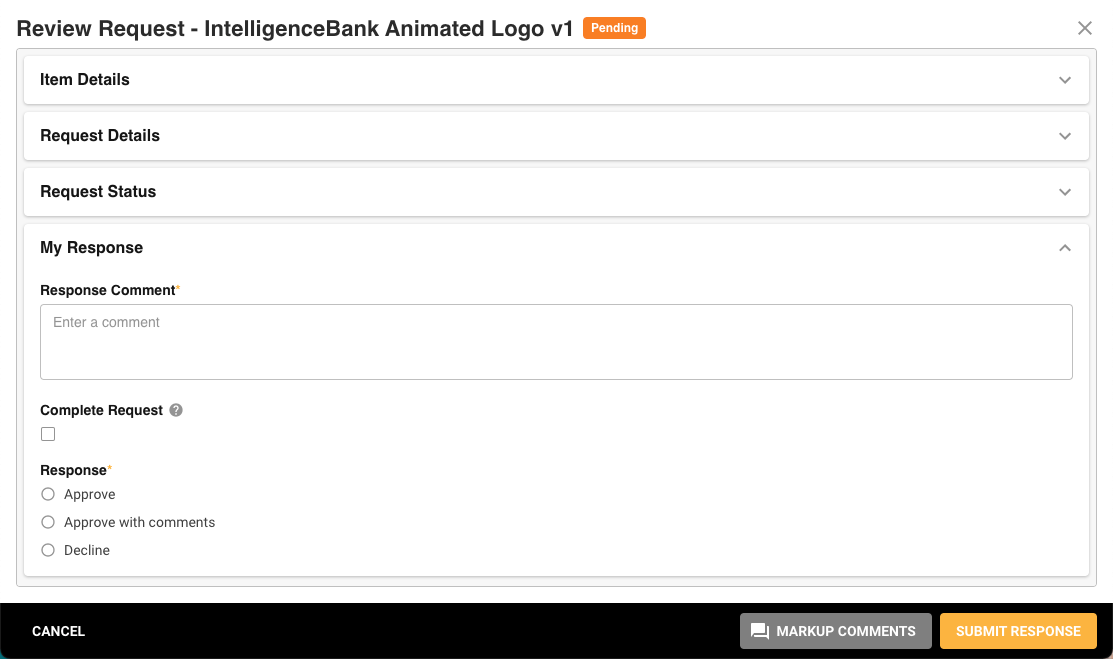 You can read more about the updates to Review Request here.
----------
If you have any questions about either release, please contact your Customer Success Manager or email us at helpdesk@intelligencebank.com.