To add an event to a Calendar, click on the Add Event icon. This will prompt you to enter in new event details.
From the Calendar drop-down select the appropriate Calendar (every event must be associated with an existing Calendar).
There are 3 event types available:
Invitation: A user can reply Yes, No, or Maybe.
Registration: Any user can register and seats can be limited. This is useful when enabling an invite to non-registered users.
Display Only: For info only and/or no reply events. This is useful for displaying upcoming meetings.
Start & End Dates are mandatory when entering in the Date and Time of an event.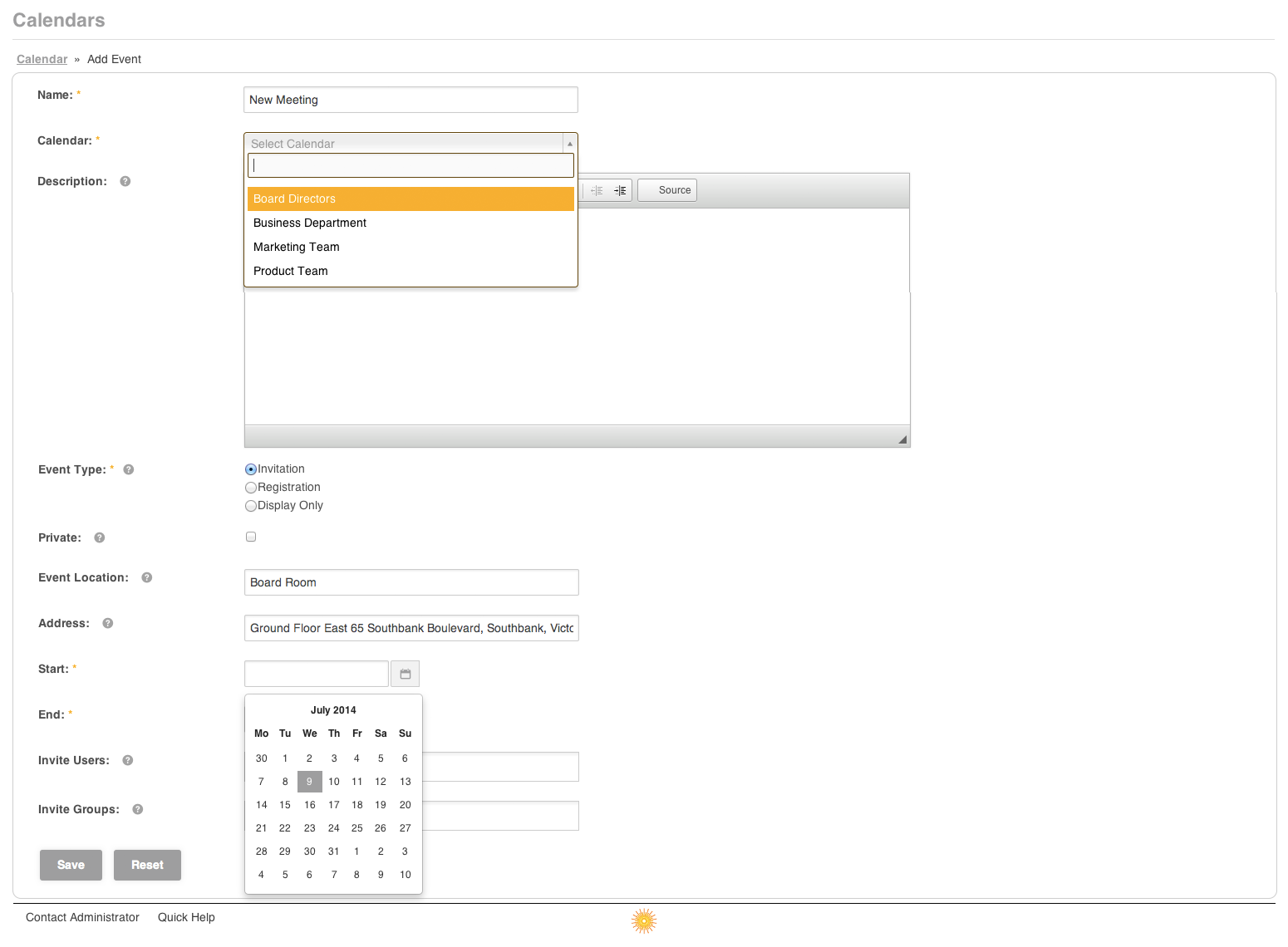 Select to invite either individual Users or Groups to the newly created event. When completed, click Save, and the event invitation will be sent to the Users or Groups selected.

The invited User and/or Group will then receive a notification of the event, where they have 3 options to respond to the invite: Yes, No, Maybe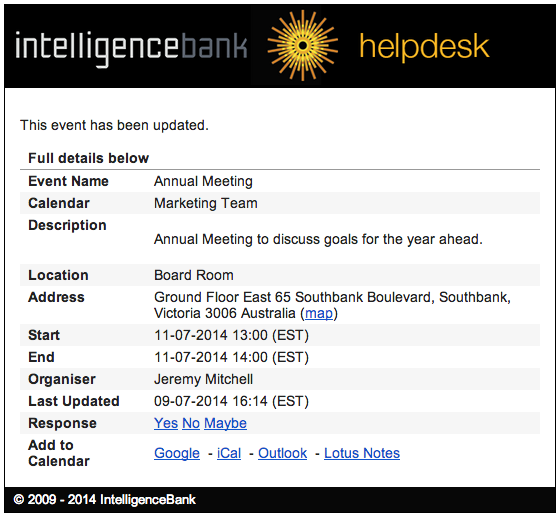 If the User accepts the invite a notification will be sent to the organizer.

 Calendar Events can be saved to Google, iCal, Outlook and Lotus Notes.